Isn't tantra just about sex?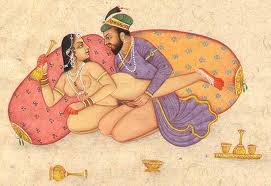 "It is time we saw sex as the truly sacred art that it is. A deep meditation, a holy communion, and a dance with the force of creation."
—Marcus Allen
Tantra is the healing art, yoga, philosophy, sacred path, and life practice, of weaving the vast, and often contradictory, aspects of ourselves into a unified whole. By recognizing that our sexuality and spirituality are not separate, and by using our sexuality as a means to expand our consciousness, we grow exponentially. Quite simply, expanding your consciousness happens through unifying your sex and spirit.
Tantric exploration and healing is a journey into the deepest most pleasurable parts of your self. On this path, sensuality and sexuality become the keys to more pleasure, not just in your body, but also throughout your life. 
You do not have to adopt New Age spirituality, or any particular paradigm, to learn useful techniques to becoming a far better lover. The tantric healing arts and techniques we share will sky rocket your sexual skills and relationships on all levels.
At Sacred Temple Arts, we practice mainly modern tantra, White and Red. We simply ask that our clients be open minded. We teach Tantra as the healing art and yoga that it actually is, and we also include many other healing arts in our practice and teachings, as they have proven excellent catalysts for our healing, transformation, evolution and sexual-spiritual unification. Tantric methods that use sex as extended meditation, and hands on sexual healing practices have accelerated, and the benefits far outweighed, anything else we have engaged in. Besides including meditation, yoga postures, breathing techniques, and other tools for awakening the chakras and increasing awareness, they do so by including and consciously, directly working with sexual energy. Bringing the masculine and feminine energies and forces in us into union is an alchemical process that spurs enlightenment. We do this alone in solo sex, and through sex with another.
Introducing Tantra to someone beginning is like giving a Harley Davidson to someone that doesn't even know how to ride a bike. They need training wheels first, then they can ride the bike over time. It takes time, patience, and practice, until they can even fire up the Harley.
In teaching such techniques, and this path, we do not offer students direct sexual initiations and experiences involving nudity, genital touch, or intercourse with us, as many Tantra gurus traditionally do. We have no judgment in regards to how the Tantric path is explored. We simply choose to adhere to legalities in regards to what we do, and do not, offer.

"It is unfortunate that our culture leaves most people completely uneducated in the higher enjoyments and deeper bliss of sexuality."
—David Deida
"Working with Sacha has been life changing. While all types of meditation are transformative, I often felt that important parts of me were cut off or taboo. I love that Tantra offers a path for awakening the whole self weaving together sexuality and spirituality as a positive experience in a way that no other healing methods offer. Sacha offers an incredible range of knowledge about all aspects of tantra and has a wonderful way of giving me the information that is relevant to where I am at in my process. Her gentle and supportive approach made me feel comfortable immediately. Even after the session I continue to benefit from the work, always leaving with a handful of resources to supplement what I am learning at the time and exercises that I can put into practice at home. Sacha has taught me to appreciate aspects of myself as a woman from a spiritual perspective that I had not considered before, and helped me to get further in my healing process in a way I could not without the guidance of a teacher."
"My true self is blossoming. Not by direction or force, just by surrender. And now my sexuality and heart are becoming so merged that I can hardly put my attention on one without exciting the other."
—Valerie Brooks"
Save