Let Me Guide You

To Your Unique & Essential Erotic Liberation!

Make Sex, Love, & Life
Your Playground!
Not Battlefield!
Are You Ready To Radically Improve Your Sex & Love Life? 

Would You Like More Intimate Pleasure, Wellness & Wellbeing?  

Your sex life is either supporting and expanding or denigrating your overall life satisfaction.
Your well being depends on the state of your sex, intimacy, and relationships!
Your pleasure and orgasms are integral to your happiness and fulfilment!
Sexual energy is your greatest untapped resource!
"Sexual energy is a life force, it is aliveness. Eroticism is this vitality and aliveness we have." Jaiya Ma
Isn't Now The Time To Fully Embody Your Sexualness?

Let's Get You Started On Your Journey To Your Empowered And Bliss-filled Erotic Life.
"Sacha combines fun with substance on the topic of sex. Because she is comfortable with herself, she makes you feel comfortable to figure out what you want to explore and do so in a safe space. She's gone ahead and mapped out the way for you already but also she is open to new ideas. I like that she suggests "home-play" so you can get accountable for learning on your own time. Real world examples of exercises are more useful than just talking. I have recommended Sacha to my best friends already to get juicy in their lives, and I strongly recommend her programs to anyone ready to get curious about what's possible or them and owning their sexuality." 
Save


Pathways To More Intimacy, Wellness & Pleasure!
"Sacha is a gift to all Mankind. She has expertise and training in so many areas, all to make her clients enjoy life so much more through Holistic Healing, better relationships, better and more mutually enjoyable intimacy. If you believe in investing in your self, and your loved one, Sacred Temple Arts is an excellent investment in enhancing Life's pleasures, and each other's health and well-being!"
---
Sacred Temple Arts offers unique custom-designed personal programs incorporating experiential and somatic learning for your erotic expansion and overall well-being!
Isn't It Time For Your

Sexual

...
Awakening, Healing, Empowerment, & Liberation?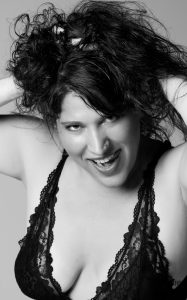 ---
"You provide a great service. Sexuality is so important but it's one of those topics people cringe over, you help to get it out from under the sheets."
---
"Ok, so we haven't stopped making love since I got home. Yesterday we started making love around 10 am and we just finished about 5 minutes ago. My wife is AMAZING. The whole day and night and morning were dedicated to pleasure. I highly recommend. Thank you for teaching us!"
---
Sacha's signature custom coaching and educational sessions and programs generally have healing arts therapies interwoven.
The extensive healing arts modalities offered can also be chosen as individual sessions, or customized into programs.
---
"Sacha has so much learning, training, and experience in many different modalities that can heal, guide, coach, and instruct, in everything from Holistic healing, relationship building, uncovering long-unused libido, updating and fine-tuning and enhancing intimacy techniques, all building ur self-confidence and self-worth. I'm a 77-year-old VietNam combat veteran, and we all brought back a lot of stuff. Sacha has been able to reach places, and demons, 20 years of therapy and drugs did not touch at all. She's helped me recover from a lengthy, empty relationship, helped me shed blame, and look forward to a hope-filled future. I can never repay all she's done."
 These specific Erotic Breakthrough™ Programs are part of your Erotic Mastery through (Jaiya's) Erotic Blueprints™.
These are for those who desire an in-depth curriculum with Jaiya's video classes, personal coaching with me, and even access to a community of erotic adventurers. All evolving around the Erotic Blueprints as pathways to more pleasure and an expansive erotic life.
---
"Highly sexed people always have a plentiful supply of magnetism."

"Through cultivation and understanding, this vital force may be drawn upon and used to great advantage in the relationships between people. "

"Love, Romance, and Sex, are all emotions capable of driving (humans) to super achievement."

- Napoleon Hill
"Sacha is a HIGHLY skilled, and PROFESSIONAL practitioner in a field generally regarded as "taboo". The reality is, sex and intimacy is an ESSENTIAL part of relationships, self-empowerment, and self-esteem. Being able to intimately connect with others in safe, healthy, and comfortable ways is our BIRTHRIGHT. If this wasn't taught to you from your own family, then you need and deserve Sacha's services!! …And you definitely want the HIGHEST quality professional to work with on that topic! 😉 Sacha is probably the most genuine and expansive healer I have ever come across. She has a great level of integrity and is tuned in to the "sensitivity" of the work that she does. She comes with an endless list of certifications, multiple degrees, and more tools, approaches and skills than most people can imagine or compete with. 👏What does that all mean…? Sacha's clients get to TRULY find their individual VOICE, empowered sensuality, sexual and intimacy healing, and even boundless confidence with the help of her services!! 🙏 If you want a professional you can trust with your very private challenges around intimacy, sex, and connection… look no further than Sacha Fossa. Every penny you spend, you will be GRATEFUL you invested in your own RIGHT to feel and experience PLEASURE and CONNECTION! 👍😃"
Working with Sacred Temple Arts helped me to overcome many difficulties in my life. From sexual performance issues to self confidence in general, STA coaching and energywork helped me to rediscover the joy in my life and to rekindle my sex and love life.
Sacred Temple Arts is helping me develop union between my sex drive and my heart. Now that I am learning to bring deep love into sexual play, sex is no longer about 'getting off'- but about opening up both my partner and myself to a higher consciousness, and bliss that permeates my whole life.
Sacha and her healing and sensual arousal teachings have brought me back to Lightness and Being. I feel alive and capable of more Pleasure in my Golden Years. She's helped decrease significantly the ongoing pain from shoulder surgery. She's also helped mitigate the lingering effects of war, previous attempts having been ineffective. I highly recommend her healing, coaching, and teaching abilities as an excellent investment with long-term rewards. Sacha is a gift to Mankind.
I have received a few sessions at Sacred Temple Arts and the experience exceeded my expectations.The kind, loving, gentle healing I received was undeniable. It was done professionally and with integrity. I would strongly recommend doing yourself this favor. This place is TRULY a Temple, and has a first-rate healing Goddess! 
Do you want more love and better sex?
Do you desire a more satisfying sex, and love life, partnered or not? Discover how Sacred Temple Arts can help you get the sex & love life you really want!
"Sex desire is the most powerful of human desires."

"The emotion of sex is an "irresistible force", against which there can be now such opposition as an "immovable body".

"The desire for sexual expression is inborn and natural. The desire cannot, and should not be submerged or eliminated. But it should be given an outlet through forms of expression which enrich the body, mind, and spirit."

-Napoleon Hill
---
Ready for immediate access to an invaluable intimacy education that will uplevel your sex and love life, partnered or not?
*Check out Sacha's video courses, informative interviews and more *previously featured on my Binge network channel for your…Best Sex & Love Life!
---
Topics such as...
The Erotic Blueprints™
How To Become An Expert Kisser
How To Do Sex Magic
Superior Cunnilingus
Best Fellatio for Her Pleasure
Becoming A Better Lover
Sexual Healing & Awakening
Tantra
& So Much MORE!
---
Here's to your extraordinarily empowering  sex education!
"I am getting so much from your videos!  They are wonderful.  I have been spent the last 2 years searching material from several lightworkers and none ever spoke to me like yours."
"Watched all of the rest of your fellatio videos tonite and shared much with my lover. This is having magnificent results on my confidence and reducing inhibition levels."
---
*For an introduction to the Erotic Blueprints™ & Sacred Temple Arts in general, click here*