Sacred Temple Arts
For Your Sexual
Wellness, Empowerment,
& Pleasure!

Let Me Guide You

To Your Erotic Liberation!
Make Sex, Love, & Life,
Your Playground!
Not Battlefield!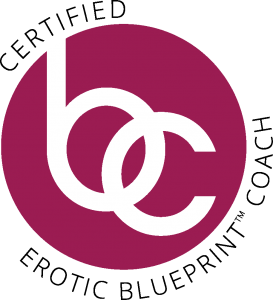 Want More Love, More Sex, More Pleasure?
I'm Sacha. I can help you get the hot juicy sex life you've been wanting, partnered of not. You can become Erotically Liberated! Your life, sexually and otherwise, can become your Playground! Not Battleground!
Let me guide you with my unique and modern version of…
Sacred Temple Arts! 
Together, we create a holistic approach to your sexual (and overall!) health and well-being.
You can't have one without the other!
Your Sex Life, solo and/or partnered, is either supporting or denigrating your health, wealth, relationships, and career.
Through tailored coaching, cutting edge sex and intimacy education, and an array of healing arts, (including energy, bodywork, and tantra), we will awaken your sexual energy and revive your life force for accelerated healing, empowerment, and alignment to your customized best sex, and love life!
You will learn how to have  more orgasms, and how to live more orgasmically!
Holistic intuitive coaching and healing work will expand your energy and connection: to yourself, your body, and then to others.
Your well being depends on the state of your sex, intimacy, and relationships!
This is a faster track than traditional talk therapy.
Sacred Temple Arts bring you home to your body, and Being. To your vulnerable, authentic, infinite, joyful and naturally sexy, self.
On your way to your new wildly orgasmic life…
You Receive:
 Sex, Intimacy, and Relationship Coaching,
Healing Arts and Therapies including: 
Tantra

,

 Energy & Bodywork 
…to improve your sex and love life immediately!
This is what makes us so unique and more effective than other marriage and sex therapy, and relationship coaching! 
You Get The Best Happy Ending EVER!!!
And no, you won't get a happy ending tantric massage! I teach it, but I do not provide it!  You will get a better sex and love life, and become a sexual master, which is a far happier ending than a quick sexual release! What you will get from me is sexpert coaching, an epic sex education, as well as integrative healing arts, such as tantra, energy, and bodywork. And you will have FUN along the way!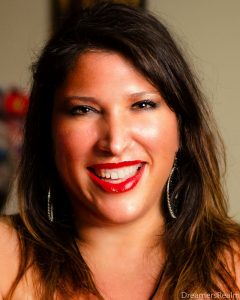 Life can be – and is meant to be – pleasurable, and yes, even orgasmic!
 "Orgasm — the energy for the creation of life and the creation of your body. What if your life could be an orgasmic experience? It is the energy of total presence, total awareness, total sensation, whether you're eating food, eating people, or walking on the beach. It makes your body more alive." -Access Consciousness™
Your pleasure, and orgasm, is integral to your happiness and fulfillment.
Having better to best sex is about energy and connection, far more than effort!
Your life improves dramatically as a result of applying the same principles I teach you to shift your energy and connection, not just in relation to sex, to everything else in your experience, too.
By naturally increasing your sexual energy and skills, you can actually regenerate yourself, your relationships, and your sex!
Sexual energy is the real fountain of youth!
Mastering your sexual energy can be fun and easy, at any age!
This experience is for everyone, in a relationship or not.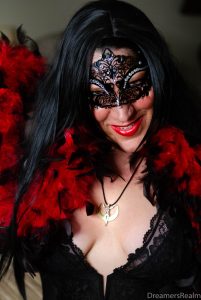 "Sexualness – is about having that energy of gifting and receiving. It's the energy of life, what you feel in nature, no judgment. It's the energy of the gift that bodies are, the enjoyment that they are, the gratitude for them, the contribution that they are, the contribution that their movement is and invites others to. Sexualness is the healing, caring, nurturing, joyful, creative, generative, expansive and orgasmic energy." -Access Consciousness™
When your sex, & love, life is great (with yourself foremost!), everything else gets better.
Yes, your primary sexual and 

otherwise relationship is with yourself.
How is that going for you?
Because sex is part of being a human animal, we assume that we should know how to do it, naturally. 
Sex is natural, but making love is an art!
Do you want to be just a f***er?
Or do you want to BE A MASTER LOVER? 🙂
 Do you fumble around in your intimate relationships? How fulfilled and satisfied do you honestly feel in your sex and love life right now, partnered or not? How much confidence do you have in your sexual skills and awareness? How much sexual energy, or libido, do you have?
Did you know…
63% of Millennials 
69% of Gen X'ers
75% of Boomers 
Report having unsatisfying sex lives.
 These crazy numbers of unfulfilled, and possibly sexually starved, people are mostly due to: (According to my teacher and world sexologist Jaiya)…
Problem #1) Sex Education
Where did you get your sex education?  You got one whether you're aware of it or not.  Porn, peers, religious institutions, and our families are where most receive their sex education. How scary is that? Would you like to receive an accurate, and positive, education about pleasure and sex?
Problem #2) Sex Negativity, Isolation and Lack of Community
Societal messages around sex generally suck and add to the issues. Sexual shame is predominant in most conversations and experiences around pleasure. Stereotypes really mess things up when they reinforce isolation, and a sense that "something is wrong with me," "I'm weird" or "I'm broken."
Stereotypes, like all men are "Sexual Blueprint Types" and all women are "Sensual Blueprint Types," create confusion on how to connect with ourselves and with others when we don't fit the "norm."
If our gender identity doesn't conform to Male/Female orientation and our sexual essence isn't clearly Masculine or Feminine, we're often left out of the conversation feeling isolated and alone. 
All this keeps us disconnected and disempowered, from our bodies and our greatest untapped resources: our pleasure, and sexual energy. We look outside ourselves for acceptance and validation.
Yet there is almost no place to go to speak openly about who we are as erotic beings, our frustrations, desires, our hopes and our needs, where we're seen, felt, heard and honored. I am here to fix that! In addition to my coaching and guidance, I can help you to find and navigate sex positive and safe communities who will support you on your Erotic Liberation journey.
#3) Lack of Training, Guidance and Mentorship
 I can fix this, too! Find out about my personal journey and credentials here.
And let's get you started with my…
Sex, Intimacy, & Relationship Coaching
 Come learn how to become an Erotic Detective, and to get to the underlying source of whatever your symptoms, problems, and/or challenges are. We will explore innovative pathways to clearing any obstacles, and incorporate more pleasure as a means of healing, into your life.  No sex, intimacy and/or relationship challenge is too big, or too small. All types of relationships, sexual preferences, and lifestyle choices are honored. Having a partner is not needed. Your most important sex, intimacy, and primary relationship, is in fact with yourself.
Discover alternatives to traditional thinking, and develop out of the box solutions, along with far more possibilities.
Are You Ready To Radically Improve Your Sex & Love Life? 
Save
Sacred Temple Arts offers the following 3 pathways to Your Erotic Liberation:
3 Pathways To Your Sexual Pleasure, Health, & Empowerment!
Best Sex & Love Life Coaching: Sacha's signature coaching and educational sessions and programs in which healing arts therapies are interwoven.
Erotic Blueprint™ Coaching: These specific Erotic Breakthrough™ Programs and Passionate Possibilities Sessions, workshops and speaking engagements, focus upon Erotic Mastery through (Jaiya's) Erotic Blueprints™. 
Do you want more love and better sex?
Do you desire a more satisfying sex, and love life, partnered or not? Discover how Sacred Temple Arts can help you get the sex & love life you really want!
Working with Sacred Temple Arts helped me to overcome many difficulties in my life. From sexual performance issues to self confidence in general, STA coaching and energywork helped me to rediscover the joy in my life and to rekindle my sex and love life.
Satisfied client
Sacred Temple Arts is helping me develop union between my sex drive and my heart. Now that I am learning to bring deep love into sexual play, sex is no longer about 'getting off'- but about opening up both my partner and myself to a higher consciousness, and bliss that permeates my whole life.
Satisfied client
"Highly sexed people always have a plentiful supply of magnetism."

"Through cultivation and understanding, this vital force may be drawn upon and used to great advantage in the relationships between people. "

"Love, Romance, and Sex, are all emotions capable of driving (humans) to super achievement."

-Think and Grow Rich, Chapter 11 The Mystery of Sex Transmutation, The tenth step towards riches, p. 277-284,

by Napoleon Hill