Why Not Get


the Sex & Love Life


You Really Want?

You Can Have the Sex & Love Life You Want!
Become More Orgasmic. Partnered or Not.
Better Yet, Start Living Orgasmically!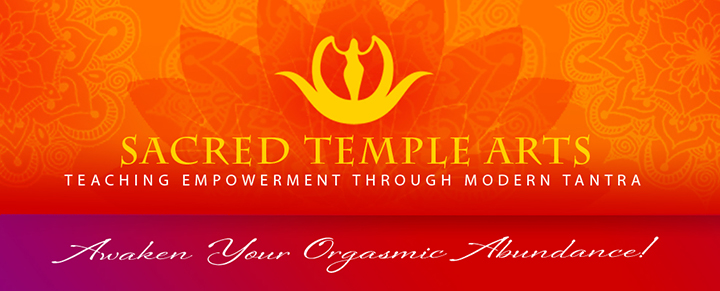 Sacred Temple Arts  Approach
*Living Organically & Orgasmically!*
The weaving of Holistic Arts and Therapies into these sex, intimacy, and relationship coaching sessions creates a mind-body-soul-plus sex and spirit-embodied alchemy.
Programs are a deep dive into sexual-spiritual awakening, tantra, healing, empowerment, and wellness.
Your life and body rapidly transform as a result of your new inner experiences of igniting, directing, and cultivating your sexual energy, for more pleasure and vitality.
Sex is about energy, not effort.
You can study and learn all the techniques you like, but you will never be a Master lover, to yourself or another, in or out of the bedroom, until you have learned how to expand your Consciousness and to direct and play with energy.
Don't be just a fucker, become a Master Lover!
These Sacred Temple Arts will help you awaken and embody your sacred temple, your body, through ancient and modern healing arts. Ancient temple arts, practices of long ago in Egypt, China, Persia, India and Greece, all had something in common. They celebrated the feminine and the sacred union of the feminine and masculine. Rituals included sensual and sexual ceremonies. They knew how to cultivate and expand energy internally, how to transmit this energy to another, and how to bring this energy through their lives in creative expression. To be charged with life. Tapped In. Tuned in, Turned ON.
and…
Get The Best Happy Ending EVER!!!
by becoming a sexual master, which is a far happier ending than a quick sexual release!
As a sex coach and sexual health and empowerment provider, I often receive either *requests for* or fear-based concerns* about my services related to nudity and more. I want to be very clear that I provide sessions according to sex coaching and other guidelines that are implemented in such professional services.
Your physical sexual exploration includes sexy practices at home which you will most likely receive as part of your session homeplay assignments.
I run a legal business, and as such, my "happy endings" are centred around those that you get as a result of the transformation from our sessions. And believe me… you will get a VERY HAPPY ENDING! …Or shall we say, beginning…?!"
Working with sexual energy is playing with fire. It is essential to have an experienced guide to help you navigate this path. You will be asked to: become more open-minded, learn and experiment with an updated, accurate, sex education, release limiting beliefs and trauma, be willing to reclaim how powerful you actually are, and incorporate and expand new levels of pleasure and orgasm into your life.
To live a life aligned with one's true self, we must delve deeply into our inherent sexualness, our erotic nature, and let this well of creative life-force energy spring forth through bodily pleasure, joy, and self-expression. The more we repress and suppress our passion and intimacy, the more we dam up our greatest untapped resource-our sexual energy.
Sessions are for individuals and couples, or any other intimate relationship types.
I welcome all gender identities and expressions, sexual orientations and lifestyles.
Custom designed homeplay programs are provided for you to continue your practices in between sessions.
  Sacha's coaching and healing is sourced from intuitive wisdom merged with vast experiential and academic knowledge. Her certifications in holistic methodologies, including tantra, are at the leading edge of the sexuality, and healing arts and therapies, fields. Her strategic and integrative coaching, combined with energy/bodywork, will get you the sex, intimacy, and relationship health and wellness results you desire.

"Sex education for adults validates experiences, provides needed resources, and facilitates personal growth.
Sex educators teach accurate information, encourage informed sexual exploration and celebrate successes.
They facilitate their clients' embodiment of this challenging work, and witness the personal empowerment that occurs in those who embark on this path of courage, curiosity and a lifetime of benefits."
– Deborah Sundahl (one of my personal mentors)
---
Save
STA sessions and programs give you the keys to creating more of what you want, in and out of the bedroom.
What else is possible in your sex, and love, life?



It is through my vast experiences and traumas that have brought me a renewed power and clarity that infuses this updated, current version, of Sacred Temple Arts, that continues to evolve.
I am extremely cautious and selective about who I choose to work with. There have been far too many cases, in my personal and professional tantric studies, and in the Neo-tantric movement at large, of unethical behaviors: boundaries being crossed, and straight up sexual assault, and/or misconduct.
At the request and/or need of a client who wishes to not only work with a female (Sacha), but also with another male and/or female, colleagues, highly trained sex educators and/or coaches, may work alongside me.
I choose and strive to create the highest level of integrity in myself and in Sacred Temple Arts.
Empowering the fullness of expression that comes through the release of cultural sexual shame and trauma, while embracing pleasure as a new way of life!
STA Manifesto 



We believe pleasure is meant to be a top priority in life.
We believe it is up to us to consciously choose and make pleasure our priority.
We believe passion and directed (sexual) energy can and will ignite, transform, and create the life of our desires and choosing.
We believe with or without a partner, sex and orgasm are as normal and necessary as eating and breathing.
We believe we need to talk about sex and to express ourselves sexually more, as sexuality is a natural expression of ourselves.
We believe we are all perfect and whole just as we are, human and divine, and that all healing is simply something we do innately.
We believe we should treat ourselves and our bodies the way we want others to treat us and them.
We believe it is time to let go of negative beliefs, shame, and guilt when it comes to sex.
We believe orgasm can be the best medicine, and that consciously connecting and running sexual energy dramatically heals most dissatisfaction with life.
We believe we should give and receive healthy touch, as we are mostly starved for this in our culture.
We believe sex-positive education and practices-are fodder for more liberating and satisfying sex lives.
We believe sex is not about effort. It is about energy.
We believe More Sexual Energy+Connection=More Sex & Love=A Better Life!
We believe all sex is sacred and improves when it is experienced as such.
We believe in celebrating and honoring all sexual orientations, gender identities, gender expressions, relationships, and lifestyle choices. 
STA's Motto is…Choose Pleasure As A Way of Life!
Save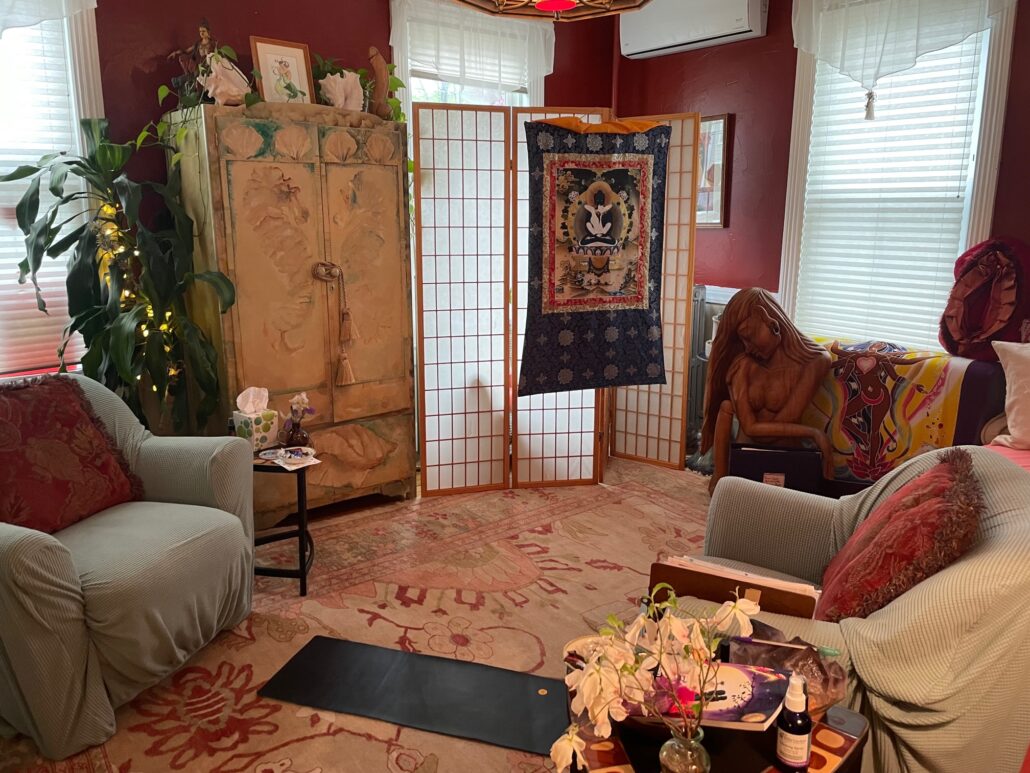 Location & What To Expect
Sacred Temple Arts is located North of Boston, in Newburyport, Massachusetts.
In-person sessions are provided in safe, private, comfortable healing spaces designated for this work.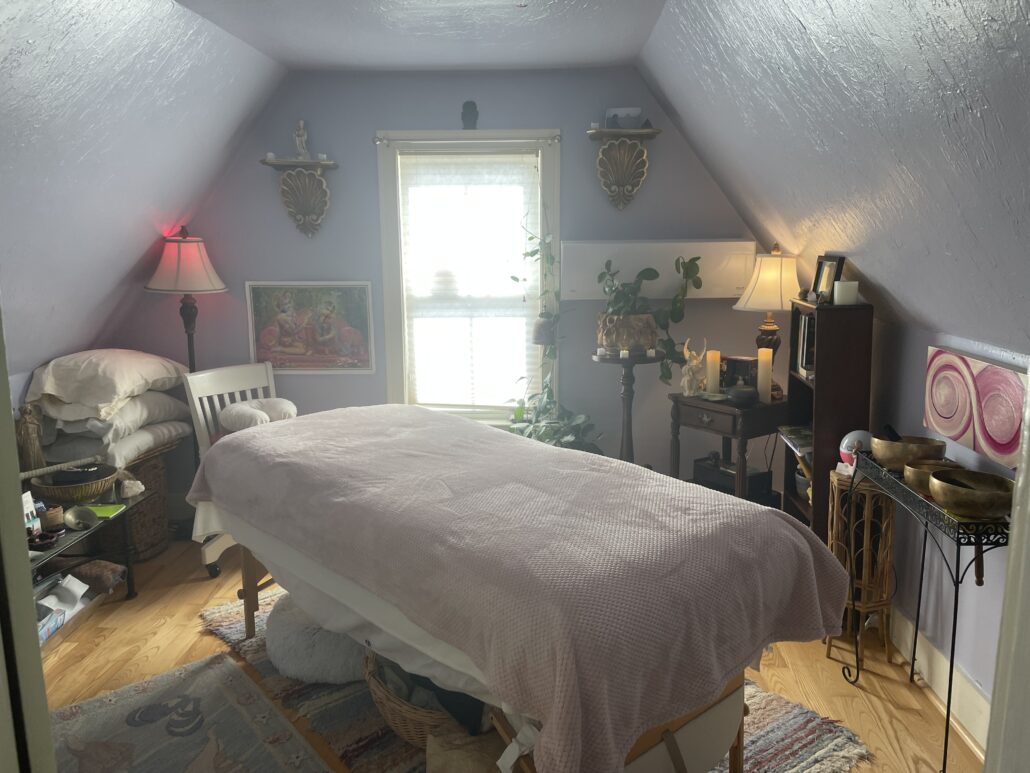 Sessions are also offered virtually.
Virtual sessions may contain energywork Instead of energy and bodywork as many in-person sessions do.
Please Also Check Out…
…blog post for more session details and protocols.
Code Of Ethics 
Sacred Temple Arts chooses to adhere to this code of ethics…
https://www.sensualhealingenergetics.com/feed/tantraviking-s-code-of-ethics-for-sexual-energy-workers
Sacha/Sacred Temple Arts also adheres to her coach licensing agreements and contracts from Jaiya's New World Sex Education, as well as her companies code of ethics…
Please refer to the page on her site How We Roll
Sacha continues her studies, and to upgrade her coaching, participating in monthly classes, calls and continuing education under Jaiya's tutelage.
Consent 
Sacred Temple Arts chooses to adhere to these Erotic Blueprint Coach™ Consent Guidelines
Clients will be educated about consent, and using consent, and establishing and honoring boundaries, in their relationships, as part of creating their ideal sex and love life.
Conscious explicit consent will be part of the coaching process.
A Trauma Informed Practice
Sacred Temple Arts is a Trauma Informed Practice, as described from the book "Trauma: A Practical Guide to Working with Body and Soul" by Christiane Pelmas:
"Having a "trauma-informed" practice does not mean you've taken it upon yourself to become one of the world's leading trauma authorities. Having a trauma-informed practice does mean you've educate yourself on the prevalence, signs and symptoms of trauma, as well as some of the many opinions when it comes to its treatment.
A trauma-informed practice means you have taken into consideration the ways a person with unsequenced trauma in their body might feel in your presence, in your physical office and with your touch. And in that process, you have modified your behaviors, physical environments, your processes and protocols according to your findings, and your clients' feedback.
A trauma- informed practice means we have learned how to spot the living effects of trauma in a human body, to assess when a client is in acute distress and in need of more specific professional support and how to, above all, creative a space and a way-of-being in our practices where we are eminently careful of and sensitive to the many ways trauma shows up and can be triggered. This is, fundamentally, the core of a trauma-informed practice.
A trauma-informed practitioner is one who is informed by, and stays current with, the basic information regarding trauma, its symptoms, triggers and treatments. And, justice as critical, trauma-informed practitioner is one who is animated by a supple responsiveness, conscious to the myriad ways a traumatize body responds, moment by moment, to its environment. This practitioner has taken care to know and unwind their own unsequenced trauma so it does not consciously derail their capacity to hold eminent safety, boundaries and awareness with all clients who place their bodies and souls in the practitioner's hands.
Perhaps most importantly, the trauma-informed practitioner is one who prioritizes a consistent council of their peers and mentors/elders. This is a pioneering, young and edgy field, one which is fraught with the possibility of encountering our own, and our clients', shadow parts. It is incumbent upon us to create and maintain regular peer supervision groups as well as finding mentors and elders whom we trust.
Through consistently more sophisticated practices of attunement, we can become practitioners who cognitively feel the current physio-emotional states of our clients — perhaps before even they are consciously aware of them. We can learn to honor and respect our embodied experiences as we also consistently learn to become more subtly aware of the ways our presence impacts others.
The more we become astute, attuned practitioners, the more we facilitate the human work of our time: our human healing and wholing so that future generations may see a species of humans organized around well-being"
"Trauma in a person, decontextualized over time, looks like personality.
Trauma in a family, decontextualized over time, looks like family traits.
Trauma in a people, decontextualized over time, looks like culture."
 
Resmaa Menakem
We absolutely loved our session. It made for a very comfortable setting. We found that there was a lightness and ease to the conversation, and many options on how to approach new things. We also have to mention how beautiful your home is and how the space added to the experience. What we have learned, we have taken home and made it our own. It has added to the awareness and intimacy of our relationship. We really enjoyed such an intentional approach, where each person is honored and appreciated. Each appointment offered excellent ways to become aware of the spirituality within sensuality.
Sacha is a well-trained, centered, highly experienced, and gifted practitioner–one of the best I've ever encountered.  When you walk into her work space you immediately know you have brought your own "Sacred Temple"  (your body) to a Sacred Temple, and she is the priestess.  She brings solidly rooted spirituality to her work, which is an essential part of the processes she uses.  I found her to be open-hearted, gentle and sensitive, and a good listener who helped me to explore what blockages I was creating in my body so that I could release them and have a more pleasurable awareness of my whole mind-body-spirit self.  My very first session had far reaching and long lasting effects on my life. Anyone who goes to her seeking help will be pleased with the results I'm sure.
The Kornelia Stephanie Show on Transformation Talk Radio:
From sexual abuse to taking your pleasure back, with Sacha Fossa.
Do you like having sex, do you feel good about your body? it's your pleasure vehicle. The recent me too # viral post that one woman identified with publicly has now created a mass healing for all abused women and men that have been caught in this vicious cycle of sexual abuse, money, power, and manipulation. We will talk about the shame of sexuality, overcoming abuse and rape. What are the challenges this has brought into our relationships and how to overcome them? How to heal from your past and take your body and your pleasure back.
Interview With Bonnie Bruder From Binge Networks!
How and why it is so vital to get your Best Sex, and Love Life more, solo and/or partnered! Want to live more orgasmically? How is sex related to receiving in your life? What does "Being" have to do with sex? How does connecting to Nature increase your sexual energy and improve your sex life? In daily life, how can a five minutes a day connection, such as a self-pleasure practice, help you. Your body is your sacred temple. How do you connect and turn it on more? And with a partner. Learn to expand while becoming more embodied, as a path to more consciousness, and to becoming a better lover. What's Sacred Sexuality about?
Find out more about Sacha, her Sacred Temple Arts, and much more in this interview.
Sacha's Interview on Voice America, Empowerment Show: The Sky's The Limit, with Karen Leavitt: 
In this show, we talked openly about Sacha's background, and past experiences, which included depression and a path of sexual trauma. In learning from her past, she had massive awakenings, that have served her to coach others to live, and embody, a life they truly love. We talked Tantra: what it is, and the different types. Dispelled common misconceptions regarding this healing art, and how each of us can integrate it into our lives. We discussed forgiveness, trust, self-care, self-love, and the importance of these to overall health. As well as other holistic healing practices that she uses to restore your body. If you want more energy, vitality, a life you love, and a renewed outlook on intimacy, whether you're in a relationship or not, check out Sacha's interview and learn more about her services!
Do you want more love and better sex?
Do you desire a more satisfying sex, and love life, partnered or not? Discover how Sacred Temple Arts can help you get the sex & love life you really want!
"Sex desire is the most powerful of human desires."

"The emotion of sex is an "irresistible force", against which there can be now such opposition as an "immovable body".

"The desire for sexual expression is inborn and natural. The desire cannot, and should not be submerged or eliminated. But it should be given an outlet through forms of expression which enrich the body, mind, and spirit."

-Napoleon Hill
---
Ready for immediate access to an invaluable intimacy education that will uplevel your sex and love life, partnered or not?
*Check out Sacha's video courses, informative interviews and more *previously featured on my Binge network channel for your…Best Sex & Love Life!
---
Topics such as...
The Erotic Blueprints™
How To Become An Expert Kisser
How To Do Sex Magic
Superior Cunnilingus
Best Fellatio for Her Pleasure
Becoming A Better Lover
Sexual Healing & Awakening
Tantra
& So Much MORE!
---
Here's to your extraordinarily empowering  sex education!
"I am getting so much from your videos!  They are wonderful.  I have been spent the last 2 years searching material from several lightworkers and none ever spoke to me like yours."
"Watched all of the rest of your fellatio videos tonite and shared much with my lover. This is having magnificent results on my confidence and reducing inhibition levels."
---
*For an introduction to the Erotic Blueprints™ & Sacred Temple Arts in general, click here*