Recommended Products for More Consciousness!

Sacha's Recommended Products For More Consciousness!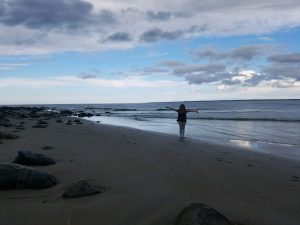 Access Consciousness™…
has helped empower me to Know What I Know, and for my life to have more Ease, Joy, Glory, and way more PLEASURE than I ever thought imaginable! I use their practical tools every single day almost hourly. I work with the Talk To The Entities® practices (also on this page) daily as well. The contributions to my life continue have been immense and continue to unfold. I wish I had grown up with this stuff taught to me by my parents. It would have saved me from suffering most of my life. Yes, it's that powerful!  And Consciousness has turned me on maybe even more than Tantra 🙂
As well as entity education and communication here
How Does It Get Any Better Than That?
Let me know if you have any questions on any of them, and I would appreciate your feedback as well.
Talk To The Entities®, is the creation of Shannon O'Hara, the founder of Access Consciousness™ daughter. Her books and classes have had an incredible impact of contribution to my world, and continue to do so daily.
Learning how to communicate, clear, and receive from entities has been one of the utmost potent tools to empower my reality on an ongoing basis.
As Shannon says…
"Talk To The Entities® is an Access Consciousness® specialty class designed to create clarity, ease and ability for people with the spirit world. Yes, we mean ghosts and we also mean so much more! TTTE is a set of tools, processes, and philosophies that will totally revolutionize the way you think, feel and function with the spirit world and probably your whole life.It is the information you should have been given at day one, that so few people are. Entities are a huge part of our world and all of our lives. This topic has been swept under the carpet and severely judged for so long that most people have completely lost their clarity and skill in this area. People are born with the ability to perceive energy and spirits; it is a gift not a disability. Talking to entities is not a sickness that needs to be hidden; it is a strength that has been tremendously misunderstood. What if interaction with and receiving from the spirit world could be one of the greatest gifts to you and the world? The future of our world depends on the awareness of its people. What would a world where consciousness dominated be like? What more can we all be aware of that will give us access to the gifts that we be? We have great spirit friends and great demon assholes amongst us. Now let's play……"
I highly recommend Shannon's book, audio clearings and classes!
Click on the image below to access the goods!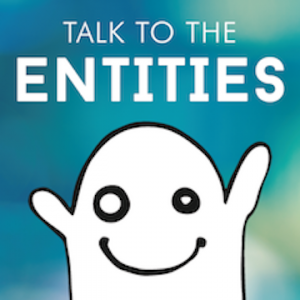 What Can The Spirit World Gift You? 
Who or what is available out there desiring to gift you?
"What is entity awareness? Talk to the Entities® is an Access Consciousness® Speciality created by Shannon with the help of her dad, and founder of Access Consciousness®, Gary Douglas.
Listen as Shannon shares her story about suppressing her ability to talk to entities, how that affected her, and then how she eventually embraced it, realizing that it is actually a strength and a gift.
When you start embracing your capabilities, the universe rewards you with an infinite sea of possibility, expansion, and ease.
What are you aware of that you have always known that you are pretending not to know, that if you knew it, would truly transform your life?"
I have taken the following classes with Access Consciousness™ Facilitator Kathy Williams and you can, too!
I still listen to the recordings of the highly potent clearings in each of these.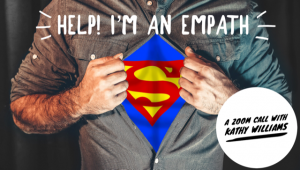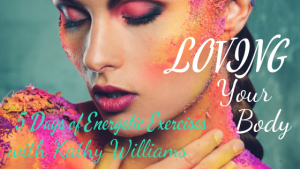 ---
*Legal Disclaimer:
Sacha Fossa recommends persons see a licensed health care practitioner for any physical, mental or emotional issues that one may be experiencing. All assessments should be undertaken by licensed practitioners, therefore follow your physician's recommendations for medications and overall treatment plan and clinical psychological diagnosis or medical advice.
*These session and program experiences and/or product recommendations are not intended to replace that of licensed medical services, or to divert persons from seeking professional care and help.
*Sacha Fossa is not a licensed health care practitioner. She has a Master's degree in Health, Arts & Sciences and many certifications in Alternative and Holistic Healing & Wellness Arts Therapies.
*She does not diagnose, treat or prescribe. She simply may recommend products. She also moves and balances energy, consensually, that can result in increased awareness and wellness, with shifts in consciousness and timelines, in order to facilitate positive changes and evolution. ​
*If you purchase recommended products through this website, Sacha may receive compensation for as an affiliate. She has tested most of these products personally and highly recommends them to you because they have benefited her and/or her trusted colleagues and clients.*
*Sacha is not a doctor. She, and/or Sacred Temple Arts, shall not be liable for any special or consequential damages that result from the use of, or the inability to use, any of the recommended products. Such products are used at purchasers own discretion. Sacha does not hold any liability for damages or harm made by any recommended products. Sacha is not a medical professional and none of the products treat, cure or prevent any medical condition. If you have any medical conditions, or have any questions please consult with a professional licensed doctor or physician before use of any of these products. Results will vary based on each individual and how they choose to use the product.*
*The statements made regarding these products or services have not been evaluated by the Food and Drug Administration. The efficacy of these products has not been confirmed by FDA-approved research. These products are not intended to diagnose, treat, cure or prevent any disease. All information presented here is not meant as a substitute for or alternative to information from healthcare practitioners. Please consult your healthcare professional about potential interactions or other possible complications before using any product. The Federal Food, Drug and Cosmetic Act requires this notice.*
*Additional Disclaimer: 
After about a decade of being an Access Consciousness Bars practitioner, and taking as many Access classes as possible, it came to my attention that there have been some cult allegations and more, against the Access Consciousness company/organization.
I decided to remain a practitioner and to use the tools and methods I learned that work for me, and to offer them to clients interested. I will not pursue further involvement beyond being a practitioner (instead of a facilitator) in the organization.
This is the same stance I took many years ago after falling in love with the Orgasmic Meditation (OM) practice, and not resonating with the company OneTaste. I continue to practice OM and expand my skills through their free online classes. I have no further involvement with that organization which a recent Netflix documentary revealed its very real cult practices.
Each person must make their own choices about what works for them and I am transparent about sharing with clients what has and has not for me, in terms of the organizations and companies I may have any connection and/or affiliation with.
We live in times where there is always an abundance of censorship, confusing information, false narratives and marketing, and so much more. My perspective is to simply share my experience and information, and to always empower others to choose and do what is best for them.
Do you want more love and better sex?
Do you desire a more satisfying sex, and love life, partnered or not?
Discover how Sacred Temple Arts can help you get the sex & love life you really want!
"Highly sexed people always have a plentiful supply of magnetism."

"Sex desire is the most powerful of all human desires."

"The desire for sexual expression is inborn and natural. The desire cannot, and should not be submerged or eliminated. But it should be given an outlet through forms of expression which enrich the body, mind and spirit."

"Love, Romance, and Sex, are all emotions capable of driving (humans) to super achievement."

- Napoleon Hill
---
Ready for immediate access to an invaluable intimacy education that will uplevel your sex and love life, partnered or not?
*Check out Sacha's video courses on HOT Topics such as The Erotic Blueprints™, Tantra, Sexual Healing & Awakening, Becoming A Master Lover, How To Become An Expert Kisser, How To Do Sex Magic, Giving Superior Cunnilingus, Best Fellatio For Her Pleasure, plus informative interviews and SO MUCH MORE! (*previously featured on my Binge network channel) for your…Best Sex & Love Life!
---
Here's to your extraordinarily empowering  sex education!
To Your Overall,

Intimate & Erotic

, Health, Wellness, Pleasure, Education, Empowerment & Expansion!
---
"I am getting so much from your videos!  They are wonderful.  I have been spent the last 2 years searching material from several lightworkers and none ever spoke to me like yours."
"Watched all of the rest of your fellatio videos tonite and shared much with my lover. This is having magnificent results on my confidence and reducing inhibition levels."
---
*For an introduction to the Erotic Blueprints™ & Sacred Temple Arts in general, click here*...