Recommended Relationship Products, For Singles, Too!

Sacha's Recommended Relationship Products For A Better To Best Sex & Love Life,
Partnered Or Not!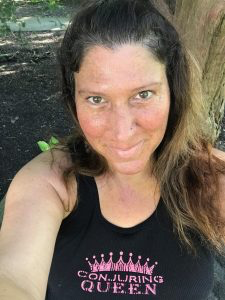 AlisonArmstrong taught me how to Understand Men and to become a Queen.
I've taken her workshops and seminars, in person, and on line for over a decade. I've read and re-read all her books. I have continued to be an avid student and I promote Alison's work to everyone in my life.
The PAX (Alison's company) mission is something I stand fully behind.
As they say: "There will be no peace on this planet without peace between the sexes."
The workshops and products below are truly one of a kind and the best for truly understanding men and women, and for the best possible partnerships.
Besides Alison's, I have more recently included Briana MacWilliams courses on adult Attachment Styles, as this new line of study has become increasingly valuable for me, and my clients. Scroll down to check out these online courses.
Let me know if you have any questions on any of them, and I would appreciate your feedback as well.
Here's to healthy relationships and partnerships of all types on this planet!
PAX Programs Incorporated is dedicated to promoting peace between women and men, and to supporting satisfying relationships, and creating extraordinary partnerships, in all contexts.
I recommend all of their products and courses, especially those taught by Alison Armstrong. I have taken her classes and workshops for over a decade. Please click on an image below to take you to their site to find more information, sign up for a course (online or in person), or purchase any of their excellent books, audio, or DVDs.
You can choose "Sacha Fossa – MA – 987861" from the "How Did you Hear about us Dropdown when purchasing.
Recommended Courses
After listening to the book Attached: The New Science of Adult Attachment And How It Can Help You Find-And Keep- Love, I began to dive deeper into learning about how my attachment style has effected my relationships. I soon came to understand that had I been empowered with this information two decades or more ago, I would have not chosen the devastating (for my attachment style) relationships that I did. So many painful years of suffering could have, would have, been intentionally avoided with this education. Trust me, you want to have this invaluable information to immediately improve your love life, or potential love life.
"We already rely on science to tell us what to eat, when to exercise, and how long to sleep. Why not use science to help us improve our relationships? In this revolutionary book, psychiatrist and neuroscientist Dr. Amir Levine and Rachel Heller scientifically explain why why some people seem to navigate relationships effortlessly, while others struggle.

Discover how an understanding of adult attachment—the most advanced relationship science in existence today—can help us find and sustain love. Pioneered by psychologist John Bowlby in the 1950s, the field of attachment posits that each of us behaves in relationships in one of three distinct ways:

• Anxious people are often preoccupied with their relationships and tend to worry about their partner's ability to love them back
• Avoidant people equate intimacy with a loss of independence and constantly try to minimize closeness.
• Secure people feel comfortable with intimacy and are usually warm and loving.

Attached guides readers in determining what attachment style they and their mate (or potential mate) follow, offering a road map for building stronger, more fulfilling connections with the people they love."
Besides just reading Attached, I discovered Briana MacWilliam's Creative Arts courses below that I'm in the midst of and loving. Briana's approach is grounded, practical, holistic, to the point, and inspiring. She will take you far beyond the basic Attached book information on the Attachment Styles to an understanding that will serve and empower you and your relationships dynamically.
I recommend these courses below whole heartedly to help you to get more of what you want in your relationships now.
Please click on an image below to take you to her site to find more information and/or to sign up for an online course.
*We thank you for purchasing our recommended products through our website, as we do receive a small compensation. We have tested these products and highly recommend them to you because they have benefited us and our clients.*
The statements made regarding these products or services have not been evaluated by the Food and Drug Administration. The efficacy of these products has not been confirmed by FDA-approved research. These products are not intended to diagnose, treat, cure or prevent any disease. All information presented here is not meant as a substitute for or alternative to information from healthcare practitioners. Please consult your healthcare professional about potential interactions or other possible complications before using any product. The Federal Food, Drug and Cosmetic Act requires this notice.