Recommended Products for Your
Best Sex & Love Life!

Sacha's Recommended Products For A Better To Best Sex & Love Life,
Partnered Or Not!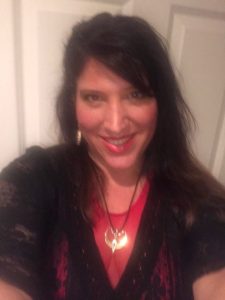 These products have changed my sex life for the better.
Ongoing.
Let me know if you have any questions on any of them, and I would appreciate your feedback as well.
And Welcome to My World Of The Best Sacred Sexy Sex Toys & Tools!
I can't get enough of the Tachyonized Toys!
I started using Tachyon products in my 20's because of their wellness benefits. I was thrilled when I realized a company had created special tantra sexual healing, awakening, and empowerment tools with combining Tachyon into sex toys and more!
So far, I have these products below, and the Tachyonized energy makes a tremondous difference sensation and energetically. Simply out of this world 🙂 I will be adding to my collection.
Tachyonized G-Spot Delight Pleasure Wand for the yoni is a wonderful Tachyon sacred tantra product. Activate the G-spot. Experience ecstatic orgasms, heightened sexual pleasure and sensual joy.
This sacred Tachyonized Tachyon tantra product stimulates the perineum and rosetta increasing orgasmic and sexual pleasure and opens you to deep sexual joy and healing. Not to worry men, they have these products for you, too!
To me this egg does not replace my other stone eggs, it is another option with a very different frequency I also get off on!
Even better than just regular organic cold-pressed virgin coconut oil, now all the Tachynonized vibes in your lube, too! Not for use with condoms or plastic toys.

TABOO - APHRODISIA
30ML HERBAL LOVE ELIXIR
Crafted with a blend of North American Elk Velvet and concentrated herbs — along with rich notes of chocolate and vanilla — to bolster libido and support overall hormone balance.
Awaken your passion, seduce your senses and set your sensuality free!
Taboo-aphrodisia is a sophisticated sexual tonic, sensually formulated to heighten desire, arousal, and ecstasy in the moment, and dynamic enough to stimulate enduring vitality, hormone-balance, and overall wellness.
With a proprietary blend of North American Elk Velvet, decadent single origin cacao, sensual vanilla, and an exquisite suite of aphrodisiac herbs infused in organic grape alcohol, Taboo inspires intimacy and fulfillment by nurturing a healthy libido. It may just have you up all night and waking with a visible after-glow.
Suggested Use: Take 30 drops and hold in mouth for 90 seconds then swallow.
Product Features:
Single Origin Organic Cacao
Organic Grape Alcohol
Superior Miron Glass Bottle
Luxurious Organic Vanilla Extract
The rich decadence of a fine cordial
Sexy time 😉
A proprietary blend of Elk Velvet and Aphrodisiac herbs
Ingredients:
Ashwagandha, Tribulus, Muira Puama, Velvet Antler Extract, Maca, Horny Goat Weed
Other ingredients:
Purified water, Organic Grape Alcohol, Organic Maple Syrup, Organic Vanilla Extract, and Organic Cacao Powder

*This companies super foods contain highly-regarded elements that have been known to powerfully support, rejuvenate, and restore the functions of the human organism.
*The most powerful regenerative food substances in the natural world.
*Surthrival produces dynamic Supplements and Superfoods that enable ordinary people to accomplish extraordinary things! It's 'Empowerment Fuel' for your body!

Good Vibrations is the premiere sex-positive, women-principled adult toy retailer in the US. An iconic brand and one of the world's first sex toy shops to focus specifically on women's pleasure and sexual education, Good Vibrations was founded by Joani Blank in 1977 to provide women with a safe, welcoming and non-judgmental place to shop for erotic toys. Good Vibrations has always included all people across the gender spectrum, and is a place where customers can come for education, high-quality products, and information promoting sexual health, pleasure and empowerment. Customers can shop Good Vibrations' expertly curated product selection across any of its nine retail locations or on the GoodVibes.com website, where they can also find a wealth of information pertaining to sexual pleasure, exploration and education.
*Good Vibrations is an excellent sex education and toy store. I've used their products for over a decade, and continue to order from. 
*

 GO Here

to check out their AWESOME products and to order now!*
A sampling of my favorites…

*I am currently exploring this company and it's products.*
"MySensualSecrets.com boasts one of the largest catalogs on the web across all the varying levels of adult toy categories with toys for him, for her and for both. The product line is extensive compared to other competitors in the sexual wellness industry.
We ship within 24 hours so customers are always satisfied with both the price and quality. We have top rated reviews and exceptional customer service. We strive to be a brand that both customers and affiliates will want to work with!"
Source School of Tantra
I am an Advanced Tantric Certified Educator and have used, and continue to use, the following products.
*Use code sacha5 and you will get 5% off*
Source Tantra Beginner's & Intermediate Weekend Workshops!
For more information on these workshops and more advanced Source Tantra training, contact me for a complimentary consultation to answer all your questions.
*Legal Disclaimer:
Sacha Fossa recommends persons see a licensed health care practitioner for any physical, mental or emotional issues that one may be experiencing. All assessments should be undertaken by licensed practitioners, therefore follow your physician's recommendations for medications and overall treatment plan and clinical psychological diagnosis or medical advice.

*These session and program experiences and/or product recommendations are not intended to replace that of licensed medical services, or to divert persons from seeking professional care and help.
*Sacha Fossa is not a licensed health care practitioner. She has a Master's degree in Health, Arts & Sciences and many certifications in Alternative and Holistic Healing & Wellness Arts Therapies.
*She does not diagnose, treat or prescribe. She simply may recommend products. She also moves and balances energy, consensually, that can result in increased awareness and wellness, with shifts in consciousness and timelines, in order to facilitate positive changes and evolution. ​
*If you purchase recommended products through this website, Sacha may receive compensation for as an affiliate. She has tested most of these products personally and highly recommends them to you because they have benefited her and/or her trusted colleagues and clients.*
*Sacha is not a doctor. She, and/or Sacred Temple Arts, shall not be liable for any special or consequential damages that result from the use of, or the inability to use, any of the recommended products. Such products are used at purchasers own discretion. Sacha does not hold any liability for damages or harm made by any recommended products. Sacha is not a medical professional and none of the products treat, cure or prevent any medical condition. If you have any medical conditions, or have any questions please consult with a professional licensed doctor or physician before use of any of these products. Results will vary based on each individual and how they choose to use the product.*
*The statements made regarding these products or services have not been evaluated by the Food and Drug Administration. The efficacy of these products has not been confirmed by FDA-approved research. These products are not intended to diagnose, treat, cure or prevent any disease. All information presented here is not meant as a substitute for or alternative to information from healthcare practitioners. Please consult your healthcare professional about potential interactions or other possible complications before using any product. The Federal Food, Drug and Cosmetic Act requires this notice.*
Do you want more love and better sex?
Do you desire a more satisfying sex, and love life, partnered or not? Discover how Sacred Temple Arts can help you get the sex & love life you really want!
"Sex desire is the most powerful of human desires."

"The emotion of sex is an "irresistible force", against which there can be now such opposition as an "immovable body".

"The desire for sexual expression is inborn and natural. The desire cannot, and should not be submerged or eliminated. But it should be given an outlet through forms of expression which enrich the body, mind, and spirit."

-Napoleon Hill
---
Ready for immediate access to an invaluable intimacy education that will uplevel your sex and love life, partnered or not?
*Check out Sacha's video courses, informative interviews and more *previously featured on my Binge network channel for your…Best Sex & Love Life!
---
Topics such as...
The Erotic Blueprints™
How To Become An Expert Kisser
How To Do Sex Magic
Superior Cunnilingus
Best Fellatio for Her Pleasure
Becoming A Better Lover
Sexual Healing & Awakening
Tantra
& So Much MORE!
---
Here's to your extraordinarily empowering  sex education!
"I am getting so much from your videos!  They are wonderful.  I have been spent the last 2 years searching material from several lightworkers and none ever spoke to me like yours."
"Watched all of the rest of your fellatio videos tonite and shared much with my lover. This is having magnificent results on my confidence and reducing inhibition levels."
---
*For an introduction to the Erotic Blueprints™ & Sacred Temple Arts in general, click here*