Recommended Products for Your
Best Sex & Love Life!

Sacha's Recommended Products For A Better To Best Sex & Love Life,
Partnered Or Not!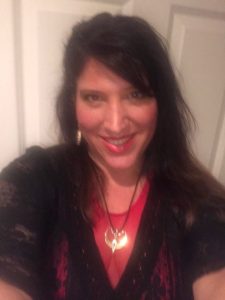 These products have changed my sex & love life for the better.
Ongoing. Single or Partnered.
Let me know if you have any questions on any of them, and I would appreciate your feedback as well.
And Welcome to My World Of The Best Sacred Sexy Sex Toys and Relationship Tools!
I can't get enough of the Tachyonized Toys!
I started using Tachyon products in my 20's because of their wellness benefits, and was thrilled when I realized a company had created special tantra sexual healing, awakening, and empowerment tools with combining Tachyon into sex toys and more!
So far, I have these products below, and the Tachyonized energy makes a tremondous difference sensation and energetically. Simply out of this world 🙂 I will be adding to my collection.
Tachyonized G-Spot Delight Pleasure Wand for the yoni is a wonderful Tachyon sacred tantra product. Activate the G-spot. Experience ecstatic orgasms, heightened sexual pleasure and sensual joy.
This sacred Tachyonized Tachyon tantra product stimulates the perineum and rosetta increasing orgasmic and sexual pleasure and opens you to deep sexual joy and healing. Not to worry men, they have these products for you, too!
To me this egg does not replace my other stone eggs, it is another option with a very different frequency I also get off on!
Even better than just regular organic cold-pressed virgin coconut oil, now all the Tachynonized vibes in your lube, too! Not for use with condoms or plastic toys.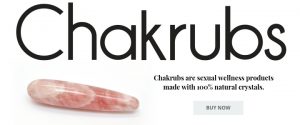 I've been researching and using crystals and stones for over two decades in my personal healing practice. In the past 5 plus years this evolved to using them internally, for even deeper, more expansive healing work, and pleasure. 
The Viper has a unique curvature and ridged shape for extra sensation. Made from pure black obsidian, this tool can be used to see hidden aspects of the self and release negative blocks. The protective and cleansing properties of obsidian make this instrument ideal for tantric or sacred sex rituals. Resembling a rattle or stinger, the Viper is a perfect Shadow Line addition to help you honor your darker impulses. The Viper can specifically assist with:
Absorbing negative energy and releasing stress to improve emotional well-being
Alleviating fears and worries to allow one to become more comfortable within themselves and their surroundings
Increasing stamina and vigor and encouraging wise decision making
Promoting self control and keeping excessive emotions and passions under control
Easing past relationship trauma and overcoming emotional strain
Fostering emotional stability
Learning and implementing self-control
Promoting clarity when making difficult decisions
Promoting positive sexual health and easing the root chakra and reproductive system
Releasing sexual shame and healing related traumas
This wand is not for everyone. Check how your body reacts and works with Black Obsidian in general as a stone before purchasing this wand for internal use. I used mine specifically for clearing a traumatic relationship. After only using a couple of times, the wand broke in half, not while in use. Luckily, the company stands by its products and sent a brand new one. Then the same thing happened again. The stone/wand was telling me it was retired, and I was done with this stone. Luckily the company offered a 40% off for a replacement product. No other women I know that have the Viper have had this experience. So again, check in as to what stones would best work with you, and know this changes.
https://www.chakrubs.com/the-viper/
This is my most recent Chakrub that I am in love with. I often sleep with it in my bed connecting with the energy of overnight. Indian Jade Chakrub is made from pure green aventurine, which is thought to be the luckiest of all crystals. This precious stone instills a sense of optimism and zest for life, allowing one to move forward with confidence and embrace change. Its gentle green color resonates with the heart chakra and it can be used for harmonizing the emotional body and attracting love. It enhances creativity and motivation, encouraging perseverance in maneuvering through life's obstacles. Green aventurine is known for helping to release old patterns, habits, and behaviors so that new growth can take place.
The Indian Jade Chakrub can specifically assist with:
Dissolving nervousness, anger, irritation, and everyday stress
Calming chaotic thoughts and grounding one's energy
Soothing emotional wounds and allows for the release of unhealthy relationships and heartache
Providing a reaffirming energy during times of upheaval or distress
Balancing solar and lunar energy
Releasing attachment to outcome and allowing one to be present for experiences
Enhancing romantic relationships, especially those later in life
Resolving blockages and rebalancing the heart chakra
The Indian Jade – Original is a sturdy & thick Chakrub, suitable and pleasurable for intimate massage.

Good Vibrations is a sex education and toy store.
I have only used a small amount of their products, as they have a huge inventory.
A sampling of my favorites:
*Thank you for purchasing recommended products through this website, as I do receive compensation for as an affiliate. I have tested most of these products personally, and highly recommend them to you because they have benefited me, and/or my trusted colleagues and clients.*
*I'm not a doctor. I, or Sacred Temple Arts, shall not be liable for any special or consequential damages that result from the use of, or the inability to use, any of the recommended products. Such products are used at purchasers own discretion. I do not hold any liability for damages or harm made by any recommended products. I am not a medical professional and none of the products treat, cure or prevent any medical condition. If you have any medical conditions, or have any questions please consult with a professional licensed doctor or physician before use of any of these products. Results will vary based on each individual and how they choose to use the product.*
*The statements made regarding these products or services have not been evaluated by the Food and Drug Administration. The efficacy of these products has not been confirmed by FDA-approved research. These products are not intended to diagnose, treat, cure or prevent any disease. All information presented here is not meant as a substitute for or alternative to information from healthcare practitioners. Please consult your healthcare professional about potential interactions or other possible complications before using any product. The Federal Food, Drug and Cosmetic Act requires this notice.*
Check out this latest Interview on Binge Networks, and get a taste of Sacha...
On the next episode of BINGE LIVE we will interview our channel partner Sacha Fossa from Sacred Temple Arts, who will be talking about the topics she covers in her two BINGE channels.

Posted by BINGEnetworks on Thursday, January 31, 2019