Erotic Blueprint™
Offerings
---
experiential and somatic pleasure-based learning for the embodied transformation of
YOUR
EROTIC LIFE! 
For individuals, all genders (18+), and relationships.
Respecting all types of sexuality and all ways to turn on.
When it comes to sexuality, we are not all wired the same. Some like space, tease and anticipation. Others get turned on by their senses and like the right music, scents and lighting in their environment along with sensual touch. Then there are those that simply like a straightforward pathway to turn on and sex producing climax. Some like what is taboo, edgy, maybe considered kinky.  While some of us love it all and want consistent variety!
What turns you on can, and does often, change over time during different life and sexuality stages, and also day-to-day.
Yet we can find that generally, we have Core Erotic Blueprint(ing)™ that is our line of least resistance to our turn on. As long as we are not in our shadow repressing it.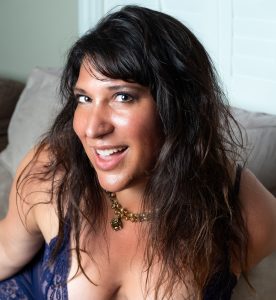 Let me teach you the Erotic Blueprints, and how and why they are important for your sexual satisfaction, deeper connection, and getting more of what you want, partnered or not.
You will dismantle shame surrounding sex and become sexually empowered.
Sessions (in person and/or virtual) include practices, games, and exercises to deepen your knowledge and expansion in each of the Erotic Blueprints™.
 You will explore: 
Erotic Language For Total Turn-On!
Playful Tools For Sexual Satisfaction!
Touch Skills & Sex Techniques!
Intimacy & Connection!
Vibrant Sexual Vitality!
& Increased Attraction!
This is a journey you won't want to miss!
"My wife and I met/found Sacha after watching some Goop thing on Netflix, and learning about Jaiya and her erotic blueprints.  It gave us a pretty good explanation for how we had such different views and expectations and, well, languages.  And it made a lot of sense to us.  We went in search of someone already knowledgeable in the blueprints, who could help us feed each other within our individual blueprints and be more compatible as a couple, and learn to live a bit more hedonistic. We've met Sacha just twice now, and she's already made an incredible impact on our relationship."
Choose from the following options...
---
Erotic Blueprint Breakthrough Program™
An 8 Module (in person or virtual) deep dive into the revolutionary system called Erotic Blueprints Breakthrough™.
With this program, you receive 8 (60-90 mins) sex coaching sessions! You can do solo or with your partner!
*You (two) choose one a week, two a month, one a month, or one or two full-day immersions, flexible timelines can be customized to suit your life, location and needs, and pricing adjusted for a mix of in-person and virtual sessions*

 
You additionally receive

8 Erotic Blueprint Breakthrough™ video classes

, led by Jaiya (a value of $1990+!).
Each module will progressively delve into learning, healing, speaking, and expanding your sexual blueprint(s).
As your coach, guide, cheerleader, and accountability keeper, I will take you deep into the Erotic Blueprint™ experience

, helping you break through the resistance that keeps you from experiencing the connection and pleasure you desire. You (both) will experience real transformation to a far more passionate and intimate sex life.
You additionally get enrollment into the Erotic Freedom Club™,  group hosted by Jaiya, in fact you get free lifetime access!
This core Erotic Blueprint™ Coaching program is designed for

massive transformation as it centers on tapping into your body on a somatic level

. The body never lies, unlike the mind, thus your deepest wisdom and truth is available in communion with your body. You will learn how to do a variety of touches (in each Blueprint) on yourself, and with a partner, to uncover your deepest secrets and arousal.
This experience will redefine your definitions of pleasure, sex and orgasm, expanding into far greater new territory than you could have imagined. You (and your partner) will become more authentically erotically expressed and liberated, dismantling shame and miscommunication surrounding sex. Fun erotic practices, games, and exercises will be given, throughout the course, that you will build upon for constant new adventures and expansions of your sexuality.
You Get:
*8 private individual/couple  sessions.
*These can also be done in deeper longer in-person immersions•
*Customized homeplay programs
*email and/or text follow-up after and in between sessions
*virtual follow up session(s) upon completion of your program
Plus:


*The Erotic Blueprint Breakthrough™ Course

...
8 modules, with over 70 easy to digest, in-depth, online video trainings in the art of orgasmic fulfillment

*Lifetime Membership in Erotic Freedom Club.

..
and as part of EFC...

*2 Monthly

Pleasure Mastery group calls

where you can ask any question about your sex life to Blueprint Coaches

*2 Monthly

Sex, Tips, Tools and Tricks group calls

where  Blueprint Coaches provide hour long sessions exploring techniques that spice up your sex life

*BONUS: All

5 Blueprint Reports

give you the guidebooks filled with detailed, practical pleasure tools for all 5 Types  
*BONUS:

Pleasure Stacking training

uncovers your unique arch of arousal 
*BONUS: 25 videos called

Blueprint Immersions

that progress your relationship deeper into each Blueprint step-by-step
*BONUS: Discover how to create your own

Sexy Sex Labs

after watching the 31 videos of Jaiya & Ian experimenting with you

*BONUS:

Sex Life Challenges

guide you through how to challenge yourself to try a certain erotic act regularly over a set amount of time

*BONUS:

The Adventure Date Success System

helps you create an intoxicating date – perfect for your lover

---
Your Passionate Possibilities Session
Let's determine what your Core Erotic Blueprint™ is, and empower you to understand your arousal and desire.
We will find your "Sexuality Stage", in terms of where you are now, and where you want to be.
We will look into what your parter's blueprint is, and if your single will look more at each of the blueprints, in how to give greater pleasure and to get them erotically.
In this introduction to the 5 Core Erotic Blueprint Types™, you will learn about each, and how they can help you to explore unmet desires for more fulfilling sexual satisfaction, solo and partnered.
You will be given homeplay practices to ignite your erotic potential playing in the blueprints.
Homeplay program included.
---


Empowering Your Erotic Blueprints™
& Erotic Personas!
Intimate Photography & Boudoir
As Paths To Your Erotic Liberation!
What hidden aspects of your erotic self would like to come out to play?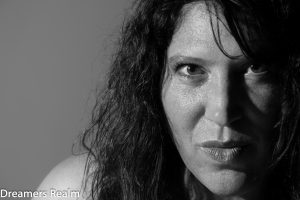 ---
What Else Is Possible? 
Workshops
VIP Immersions
Introductory To Advanced
---
Speaking Events
Speaking Engagements 
For those who want to:
Learn more about their sexuality
Learn the keys to their sexual satisfaction
Learn to satisfy themselves and others
Learn what their desires are, and how to communicate them to a partner in a way that turns them on
Develop and expand much deeper connection, to themselves and others
Get more of what they desire in, and out, of the bedroom!
As introductory and/or as deep, and as deliciously devilish as desired 🙂
Must be over 18 years of age to attend. Contains adult language and content. 
---
Passionate Possibilites Complimentary Call With Sacha!
I want to thank Sacha Fossa for the pleasure of learning so so much these past few weeks with the Core Erotic Blueprints coaching and course. Its been a wonderful ride. Some big wins include…
1. Learning the Blueprints, especially for me the energetic. My current lover is energetic/sensual, so this has been amazing for me to figure out. Before i was kinda on the fence about this, Reki, unseen and mysterious "energy" because so much falls under that category. I was skeptical, even tho my experience has shown me otherwise. Still, expanding into that blueprint has yielded tremendous results for me and my partner(s) as i cultivate the energetic, honor it, and practice it. I have seen direct results, the first time i tried it with my partner i noticed soaked panties, quick breaths, writhing in pleasure…and i barely touched her! What a win. She said after she had been waiting her whole life to feel held like that…so again a win!
2. Before this i was always told i was too much, my Shapeshifter (blueprint) can be a lot to handle. I can't do the mundane. The predictable. The ole' missionary position day in day out. I always crave variety and the whole of experience…and it has cost me some wonderful relationships and gorgeous women and hurt those who i most love.  Its hard to explain my constant craving but now i can!
3. A turning point was about half way through and putting the blueprints to test with my friends and lovers. All are responding positively, its so hard when a friend comes to you and says the magic is gone, the love is lost, the intimacy has been suffering. Now i have some tools to help and heal the world starting with pleasure first and opening their eyes to the possibilities. I've always been a good listener, a confidant to many. It's an area I'm interested in exploring more even branching out into as my body is getting tired from my physical jobs, and living a hard life. Work hard play hard…but always remain delicate and accepting to the soft. 🤗
4. Where i am now is the desire to keep working on feeding my closest friends and lovers and their blueprints and teach them how to feed mine! How fundamental, how logical, how healing to know that all this time all it takes is some A/B testing, some communicating needs and wishes, and meeting a lover somewhere in the middle. I see this taking me through the rest of my life, the course has enriched me that much.
My thought is…All men need this, the knowledge to slow down, meet your woman on her terms, speak to her with her body and her pleasure, take her to places she's never been only dreamed, enjoy the time it takes to stoke the fires, and the passion will come back to you double. This is the lasting take away. I wonder how many millions are now stewing slinking back to crushed egos, unmet expectations, bad love, bad sex, terrible consent, stuck in a situation they can't get out of either single or with someone. There is hope, there is love, there is connection, there is great sex!