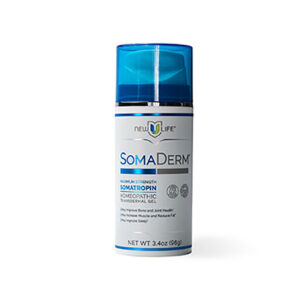 FDA REGISTERED
SOMADERM™ Gel is the only FDA registered transdermal human growth hormone product available without a prescription.
WHAT EXACTLY IS Human Growth Hormone?
Human Growth Hormone (HGH) is a single-chain peptide hormone produced from the pituitary gland, the master gland in the body. This is the hormone that helps you grow throughout childhood, hence the word "growth".
Around the age of 20 HGH is at its peak, and then plummets around the age of 25. This is when the dreadful ageing process begins, as this hormone slowly declines for the rest of your life. But don't worry, growing isn't the only thing HGH is good for. Many experts say that elevating growth hormone when you are older can bring back your levels to when you were in your 20's.
Most people experience these benefits in as little as two weeks! I did!
Healthy Levels of Growth Hormone May Offer the Following:
• May support better mood*
• May promote hair growth*
• May enhance libido*
• May support greater muscle tone*
• May improve memory*
• May support healthier hair, skin & nails*
• May increase joint mobility*
• May increase fat loss
(especially around the mid-section)*
• May increase strength*
• May increase bone density*
 I am completely satisfied with how this incredible product is supporting my energy and body in new ways.
I do feel like I am getting younger, and looking more so, too!
Here is a photo of my June 2018…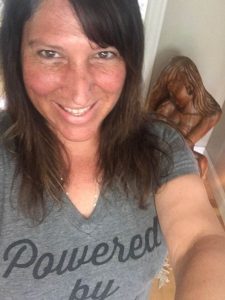 See how many fine lines I have around my eyes and more?
Here is a photo of me June 2019, after having been on HGH since August of 2018…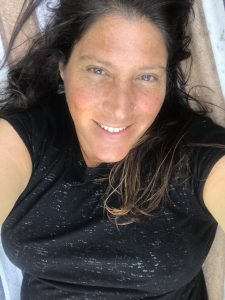 Each person I have turned on to this product has said the same for how it's affected them, too.
Becoming a distributor for this company is also an AWESOME opportunity for those interested!
Please check out my website to order products,
Contact me with any questions!
And find out about the AWESOME opportunity available to join my team!
*Legal Disclaimer:
Sacha Fossa recommends persons see a licensed health care practitioner for any physical, mental or emotional issues that one may be experiencing. All assessments should be undertaken by licensed practitioners, therefore follow your physician's recommendations for medications and overall treatment plan and clinical psychological diagnosis or medical advice.

*These session and program experiences and/or product recommendations are not intended to replace that of licensed medical services, or to divert persons from seeking professional care and help.
*Sacha Fossa is not a licensed health care practitioner. She has a Master's degree in Health, Arts & Sciences and many certifications in Alternative and Holistic Healing & Wellness Arts Therapies.
*She does not diagnose, treat or prescribe. She simply may recommend products. She also moves and balances energy, consensually, that can result in increased awareness and wellness, with shifts in consciousness and timelines, in order to facilitate positive changes and evolution. ​
*If you purchase recommended products through this website, Sacha may receive compensation for as an affiliate. She has tested most of these products personally and highly recommends them to you because they have benefited her and/or her trusted colleagues and clients.*
*Sacha is not a doctor. She, and/or Sacred Temple Arts, shall not be liable for any special or consequential damages that result from the use of, or the inability to use, any of the recommended products. Such products are used at purchasers own discretion. Sacha does not hold any liability for damages or harm made by any recommended products. Sacha is not a medical professional and none of the products treat, cure or prevent any medical condition. If you have any medical conditions, or have any questions please consult with a professional licensed doctor or physician before use of any of these products. Results will vary based on each individual and how they choose to use the product.*
*The statements made regarding these products or services have not been evaluated by the Food and Drug Administration. The efficacy of these products has not been confirmed by FDA-approved research. These products are not intended to diagnose, treat, cure or prevent any disease. All information presented here is not meant as a substitute for or alternative to information from healthcare practitioners. Please consult your healthcare professional about potential interactions or other possible complications before using any product. The Federal Food, Drug and Cosmetic Act requires this notice.*