Recommended Essential Oil Products for Your Health & Wellness,
Sexually & Otherwise!

Sacha's Recommended Essential Oils & Essential Oil Products For Your Health & Wellness, Sexually & Otherwise!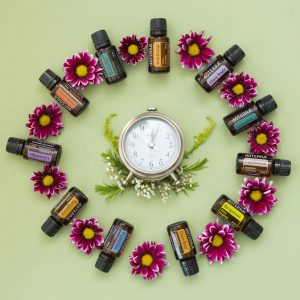 I use essential oils every single day, multiple times throughout as they are an integral part of my health and wellness lifestyle.
I wake up and take oils, fill up at least two diffusers (one in almost every room in my home)  and put oils in my coffee. After I shower, I put on oils. I again take oils. While I am working, I diffuse and take oil breaks. I take, diffuse, and apply oils when going to bed. I use oils in my erotic play. I never leave home without a small case of oils that are my personal medicine kit. I even diffuse oils in my car.
I've been researching and using pure grade essential oils for over 2 decades and have certification in Esoterica Aromatica (spiritual dimensions of oils). I am completely in love with doTerra Essential oils, which is why I became a doTerra Wellness Advocate.
I offer consultations and classes on oils, and a unique oil massage-type session, click here to find out more about.
On this page, you will find the link to my doTerra Wellness Advocate site where you can purchase all of the AMAZING doTerra products you like. Additionally, there is information about the speciality set for Erotic Blueprints™. Ask me any questions about the products, please.
Since essential oils are a HUGE part of my personal health, wellness, and pleasure, routines, I have also been using Your Oil Tools for resources and supplies for many years. *Scroll down for more info on these products as well.*
*Legal Disclaimer:
Sacha Fossa recommends persons see a licensed health care practitioner for any physical, mental or emotional issues that one may be experiencing. All assessments should be undertaken by licensed practitioners, therefore follow your physician's recommendations for medications and overall treatment plan and clinical psychological diagnosis or medical advice.

*These session and program experiences and/or product recommendations are not intended to replace that of licensed medical services, or to divert persons from seeking professional care and help.
*Sacha Fossa is not a licensed health care practitioner. She has a Master's degree in Health, Arts & Sciences and many certifications in Alternative and Holistic Healing & Wellness Arts Therapies.
*She does not diagnose, treat or prescribe. She simply may recommend products. She also moves and balances energy, consensually, that can result in increased awareness and wellness, with shifts in consciousness and timelines, in order to facilitate positive changes and evolution. ​
*If you purchase recommended products through this website, Sacha may receive compensation for as an affiliate. She has tested most of these products personally and highly recommends them to you because they have benefited her and/or her trusted colleagues and clients.*
*Sacha is not a doctor. She, and/or Sacred Temple Arts, shall not be liable for any special or consequential damages that result from the use of, or the inability to use, any of the recommended products. Such products are used at purchasers own discretion. Sacha does not hold any liability for damages or harm made by any recommended products. Sacha is not a medical professional and none of the products treat, cure or prevent any medical condition. If you have any medical conditions, or have any questions please consult with a professional licensed doctor or physician before use of any of these products. Results will vary based on each individual and how they choose to use the product.*
*The statements made regarding these products or services have not been evaluated by the Food and Drug Administration. The efficacy of these products has not been confirmed by FDA-approved research. These products are not intended to diagnose, treat, cure or prevent any disease. All information presented here is not meant as a substitute for or alternative to information from healthcare practitioners. Please consult your healthcare professional about potential interactions or other possible complications before using any product. The Federal Food, Drug and Cosmetic Act requires this notice.*
Do you want more love and better sex?
Do you desire a more satisfying sex, and love life, partnered or not? Discover how Sacred Temple Arts can help you get the sex & love life you really want!
"Sex desire is the most powerful of human desires."

"The emotion of sex is an "irresistible force", against which there can be now such opposition as an "immovable body".

"The desire for sexual expression is inborn and natural. The desire cannot, and should not be submerged or eliminated. But it should be given an outlet through forms of expression which enrich the body, mind, and spirit."

-Napoleon Hill
---
Ready for immediate access to an invaluable intimacy education that will uplevel your sex and love life, partnered or not?
*Check out Sacha's video courses, informative interviews and more *previously featured on my Binge network channel for your…Best Sex & Love Life!
---
Topics such as...
The Erotic Blueprints™
How To Become An Expert Kisser
How To Do Sex Magic
Superior Cunnilingus
Best Fellatio for Her Pleasure
Becoming A Better Lover
Sexual Healing & Awakening
Tantra
& So Much MORE!
---
Here's to your extraordinarily empowering  sex education!
"I am getting so much from your videos!  They are wonderful.  I have been spent the last 2 years searching material from several lightworkers and none ever spoke to me like yours."
"Watched all of the rest of your fellatio videos tonite and shared much with my lover. This is having magnificent results on my confidence and reducing inhibition levels."
---
*For an introduction to the Erotic Blueprints™ & Sacred Temple Arts in general, click here*