Recommended Products for Goddesses!

Sacha's Recommended Products For Goddesses!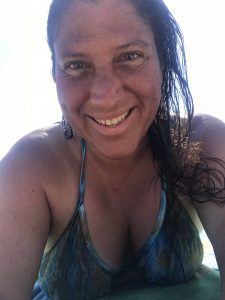 "A woman becomes a goddess the moment she decides to be one." -The Ordinary Priestess
These are products are fantastic. Made by Goddesses for Goddesses.
Let me know if you have any questions on any of them, and I would appreciate your feedback as well.
 

Yoni Eggs & Crystal Wands

 
for internal use, and more…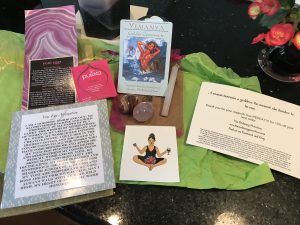 My yoni eggs came discreetly and beautifully packaged, and included: instructions, a laminated yoni egg affirmation card, a discount on next purchase, a tea, a candle, a sticker, and a Goddess card selected specifically for me! YAY!!! 🙂 Goddess gifts!
Shop:
GET 20% off with Code: sacredtemplearts
Goddess Oil, CBD products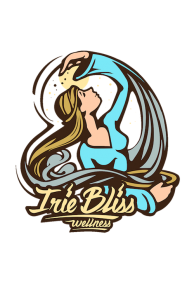 I love the Goddess Oil that is 450mg of CBD!
This product is odor and flavorless, and stimulates the receptor sites where you have a high concentration of nerve endings.
It gives me IMMEDIATE PHYSICAL CLITORAL AROUSAL AT A HIGH LEVEL! 
Like all great women, Irie Bliss Goddess Oil is a multi-tasker. While designed for sensual massage, she can also help you combat wrinkles, reduce under-eye puffiness, and maintain a lustrous skin glow. And she's not done yet: add a favorite essential oil to create your own bug spray, customize an after shave lotion, or add protective tattoo shine. Safe to use internally and externally, designed to take sublingually or apply topically on skin. Fragrant- and odor-free, ideal for the allergen averse. Ingredients: 99% pure New England-grown CBD isolate in MCT oil.
My favorite product is the Goddess kit, which has the Goddess Oil, and a luscious Lavender Balm and Mint Pain Balm.
Click on the image to check it out.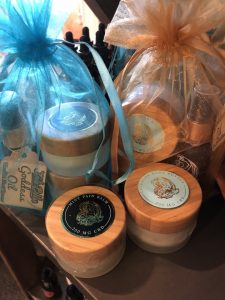 Goddess Oil and more CBD products…
Use Code: sacredtemple
For free shipping!
Sacred Cycle Products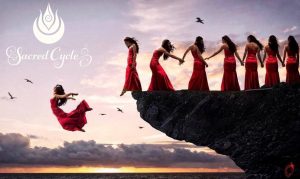 Sacha's favorite:
The Puamana Wand 
"PuaMana", a Hawaiian word, means "Flower Essence" or "Flower Power".
PuaMana is in honor of women all over the globe. This is a product that supports wellness through nature's gifts, while utilizing ancient holistic care methods, and empowering women naturally.
USEFULNESS/ BENEFITS:
~ Aphrodisiac (increases libido)
~ Adaptogenic*
~ Tightens and firms pelvic floor
~ Restores the body's pH (alkaline/acid balance)
~ Antibacterial, antiviral, & antifungal properties
~ Encourages intimate satisfaction/sensation for both the woman & her partner
~ Enhances stamina/energy levels
~ Alleviates Candida (yeast infections)
~ Purifies reproductive system
~ Use topically to heal skin blemishes & shrink stretch marks
This product is for women:
☥ Women engaging in intimacy; as a sensual aid; to assist in mutual intimate satisfaction
☥ Those with low libido
☥ Mothers who desire tightening of her pelvic floor (vaginal muscles) after childbirth
☥ Women who seek purification on all levels
☥ Doulas & Midwives
☥ She who is looking to become more lively and empowered in her femininity
Get Your Discount with code: LOVESACHA
Yes, it really is ha ha. Mine got plumper and smoother, and it gives me an almost instant clitoral hard on.
Julva is a non-prescription, DHEA restorative cream for the vulva.
Key Benefits
• Reverses vaginal atrophy
• Restores natural lubrication
• Improves urine control
• Increases sexual pleasure
• Saves relationships!
Ingredients
Julva's all-natural ingredients were specifically chosen based on 25+ years of gynecological research and science and I've spent my last 4 years in perfecting this nourishing combination for safety and efficacy. Together the ingredients provide a safe, protective solution that offers more than just topical symptom relief…
• Alpine Rose stem cells are harvested from Swiss alpine plants that are known for containing unique compounds that help the plant survive extremely challenging environmental conditions.
• DHEA is a natural bio-identical hormone in women's (and men's) bodies that leads to the production of other important hormones such as androgens and estrogens . It has been shown to improve sexual health as well as mood, energy, sense of well being and to maintain healthy bones and muscle. Numerous research studies have shown it to be an effective therapy for women suffering symptoms of vaginal atrophy such as dryness, irritation, pain during intercourse and urinary incontinence.
• Coconut oil is an extremely safe natural oil and, as such, I have long recommended it as a fantastic moisturizing lubricant. It is comprised of fatty acids, of specific benefit are capric, caprylic, and lauric acid which are wound-healing and have antifungal and antibacterial properties. It is nourishing and repairing to damaged cells.
• Vitamin E Tocopherol is nourishing to skin and as an antioxidant, decreases free radical cellular damage. It also is essential for healthy skin growth and repair and prevents cracking and drying, keeping it smooth and supple.
• Emu Oil contains Vitamin A, linoleic and oleic acids which help with skin repair and regeneration. Emu oil facilitates absorption of the deeper tissue gaining the best results possible especially for the vaginal area. It can also reduce swelling from inflammation and is safe for the tenderest most delicate skin.
• Shea butter has long been used for centuries on skin with its moisture rich and creamy effects and proven benefits to improving collagen production. It is rich in natural oils to prevent drying and cracking of skin and has also been shown to soothe inflamed skin.
Julva Free 7-Night Trial  (you pay only $4.95 for shipping and handling)
Dr. Anna's EVE Quiz for Pelvic and Sexual Health
Julva Direct-to-Sales Page (also check out Sexual CPR and Mighty Maca Plus):
Vagina Friendly Natural Condoms, Tampons, Pads, Period Panties

 
& More…
Do you know what's in your vagina? Sustain makes 100% organic cotton tampons, pads, and liners. No dyes or fragrances, which means they're more vagina-friendly. Get $10 off your first period kit.
*Thank you for purchasing recommended products through this website, as I do receive compensation for as an affiliate. I have tested most of these products personally, and highly recommend them to you because they have benefited me, and/or my trusted colleagues and clients.*
*I'm not a doctor. I, or Sacred Temple Arts, shall not be liable for any special or consequential damages that result from the use of, or the inability to use, any of the recommended products. Such products are used at purchasers own discretion. I do not hold any liability for damages or harm made by any recommended products. I am not a medical professional and none of the products treat, cure or prevent any medical condition. If you have any medical conditions, or have any questions please consult with a professional licensed doctor or physician before use of any of these products. Results will vary based on each individual and how they choose to use the product.*
*The statements made regarding these products or services have not been evaluated by the Food and Drug Administration. The efficacy of these products has not been confirmed by FDA-approved research. These products are not intended to diagnose, treat, cure or prevent any disease. All information presented here is not meant as a substitute for or alternative to information from healthcare practitioners. Please consult your healthcare professional about potential interactions or other possible complications before using any product. The Federal Food, Drug and Cosmetic Act requires this notice.*