Why Not Get


the Sex & Love Life


You Really Want?

You Can Have the Sex & Love Life You Truly Want!
Becoming More Orgasmic Is Awesome!
Orgasmic Living-Even Better!

Sacred Temple Arts has helped clients, and can help you…
Determine what your best sex & love life looks like, and create an actionable plan to get there.
Increase sexual energy, passion, desire, connection and overall wellness.
Heal sexual issues, problems and challenges including: addiction (to sex and/or porn), erectile dysfunction, painful sex, shame, guilt, confusion, trauma, abuse and negative beliefs effecting sexual connection, performance and orgasm.
Benefit from new intimacy and communication skills.
Heal from past heartache and relationships.
Manifest the partner of your dreams
Understand the opposite sex, and how to get what you need from them.
Recover from affairs.
Discover and navigate alternative relationship paths.
Become transparent, be in integrity, and create deals that really work in your relationship(s).
Recover from body, self-esteem and self-confidence issues.
Become not just empowered sexually, but in your life.
Play more, in and out of the bedroom.
Become multi-orgasmic.
Get an advanced sex education.
Become the best lover you can be.
Learn Tantra through experience.
Connect to your innate wisdom and knowing.
Experience profound levels of pleasure in your life.
Empower your desires using sexual magic.
Balance both giving and receiving in your life and lovemaking.
Magnify your ability to make your deepest fantasies come true.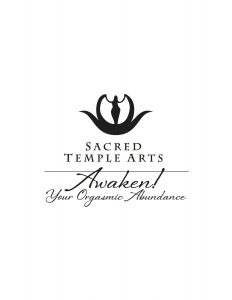 Save
Sacred Temple Arts Approach
The weaving of holistic arts and therapies into our sex, intimacy and relationship coaching sessions creates a mind-body-soul-plus sex and spirit-alchemy. Private sessions and programs are a deep dive into sexual-spiritual awakening, healing and empowerment. Your life rapidly transforms as a result of your new inner experiences.
Working with sexual energy is playing with fire. It is essential to have an experienced guide to help you navigate this path. You will be asked to: become more open minded, experiment with an updated, accurate, sex education, expand by releasing limiting beliefs and trauma, be willing to reclaim how powerful you are, and incorporate higher levels of pleasure and orgasm into your life.
Sessions are for individuals and couples, in person or virtual.
We welcome all lesbian, gay, bisexual, transgender, queer, questioning, intersex, asexual, and pansexual people, all gender identities and expressions, sexual orientations and lifestyles.
Customized emailed programs (homeplay) are provided for you to continue your practice in between sessions. Private, semi-private, or public classes, events, and workshops may be available.
  Sacha's coaching and healing is sourced from intuitive wisdom merged with vast experiential and academic knowledge. Her certifications in holistic methodologies, including tantra, are at the leading edge of the sexuality, and healing arts and therapies, fields. Her strategic and integrative coaching combined with energy/bodywork will get you the results you desire.
Save


Sessions and programs will give you the keys to more orgasmic living, getting you more of what you want, in and out of the bedroom.
Isn't it time you felt more orgasmic?



Are you interested in creating the relationship lifestyle and dream that you want, inside or outside of the box, in a safe, consensual and healthy way? Sacha specializes in getting you the connection and intimacy you want within your own body first, then with others in whatever types of relationships or lifestyle choices you prefer.
Sacha's teachings and personality are mostly non conventional, but she supports and admires whatever ways of life you choose. Although she is holistically inclined, you don't have to be to work with her.
Sacha creates a caring and judgement free zone. The world desperately needs more of these.
Sacred Temple Arts was founded by myself, Pleasure CEO, Sacha. At the beginning of this journey, I trained and brought on my then partner to work with me. It turned out to be a disaster for me, as he was not in support of the Sacred Temple Arts mission, purpose, or of the feminine energy, and is no longer available for coaching, or healing work. My colleagues from Source Tantra, certified ACTE's, or other highly trained sex educators and/or coaches, may work alongside me at the request and/or need of a client who wishes to not only work with a female (Sacha), but also with another male and/or female. I am of course extremely cautious and selective about who I select to work with. Their have been far too many cases in my tantric studies, and in the Neo-tantric movement at large, of unethical behaviors: boundaries being crossed, and straight up sexual assault, and/or misconduct.
*The "we" referred to on this website, represents Sacha and the energies/beings that offer their gifts and blessings through her.*
We warmly welcome clients of all ages (if under 18, you must have written parental consent), sexual identities, orientations, lifestyles and relationship paths. We promote and assist our clients in being as free and self-expressed as possible, empowering the fullness of expression that comes through the release of cultural sexual shame and trauma.
Location & What To Expect
Sacred Temple Arts is located North of Boston, in Newburyport, Massachusetts. In person sessions are provided in safe, private, comfortable healing spaces designated for this work.
Sessions are also offered virtually. Virtual sessions contain Energywork (instead of hands-on-clothing-on-energy and bodywork, as in person sessions do).
 Sessions include homeplay programs for you to do hands-on-clothing-off healing work with yourself, and a partner, if you have one.
Sacred Temple Arts Cancellation Policy for all sessions and programs:
Clients will generally be charged for half of the price of the session if it is cancelled within the 48 hour period. Depending on the session or program, they may be asked for a deposit to hold a session or program date(s).
Save
Do you want more love and better sex?
Do you desire a more satisfying sex, and love life, partnered or not? Discover how Sacred Temple Arts can help you get the sex & love life you really want!
We absolutely loved our session. It made for a very comfortable setting. We found that there was a lightness and ease to the conversation, and many options on how to approach new things. We also have to mention how beautiful your home is and how the space added to the experience. What we have learned, we have taken home and made it our own. It has added to the awareness and intimacy of our relationship. We really enjoyed such an intentional approach, where each person is honored and appreciated. Each appointment offered excellent ways to become aware of the spirituality within sensuality.
Satisfied Couple
Sacha is a well-trained, centered, highly experienced, and gifted practitioner–one of the best I've ever encountered.  When you walk into her work space you immediately know you have brought your own "Sacred Temple"  (your body) to a Sacred Temple, and she is the priestess.  She brings solidly rooted spirituality to her work, which is an essential part of the processes she uses.  I found her to be open-hearted, gentle and sensitive, and a good listener who helped me to explore what blockages I was creating in my body so that I could release them and have a more pleasurable awareness of my whole mind-body-spirit self.  My very first session had far reaching and long lasting effects on my life. Anyone who goes to her seeking help will be pleased with the results I'm sure.
Satisfied Client