Ready To Create More Freedom, Choice & Possibility In Your Life?  Ready To Eliminate & Eradicate Patterns of Disharmony In Your Body?  You Can With…
Access Consciousness Bars™

& Body Process™



These sessions will also increase your (sexual) energy & potential for a better (sex & love) life!
Access is a set of tools and processes designed to facilitate greater consciousness. These sessions help you to become more aware and present in your life without judgment. More Consciousness & Less Judgment = More Possibility, Energy, + Choice!
"The session was relaxing and comfortable, yet the energy movement was intense and powerful! I loved everything about it. Now, I feel like EVERYTHING is possible! I am so excited to engage in the world in this new way." Kim E. Woods, author, speaker, strategist, http://meninthehead.com/, Beverly, MA  
Access Consciousness BarsTM sessions will:
Reduce stress & increase mental calm & clarity

Bring more ease & joy to your body & life

Open you to receiving more & doing less

Help you sleep better & feel more vital & alive

Improve ADD & ADHD symptoms

Stimulate deep relaxation 
They are safe & recommended for children and pregnant women, too! 
During these sessions you lay clothed and relaxed on a massage table. Through gentle touch we access 32 points on the head, plus two on the hands and feet, known as energy bars. This releases thoughts, ideas, beliefs, emotions, and considerations you have stored up in any lifetime, essentially deleting old files no longer serving you and upgrading your whole system to more consciousness! Access Bars™ have helped thousands of people change many aspects of their body and their life including sleep, health, weight, money, sex, relationships, anxiety, stress and much more.
"As a massage therapist, I am very familiar with receiving all sorts of bodywork and hands-on healing. Though Access Consciousness, with Sacha, was unlike any other previous experience. I felt very comfortable and relaxed during the session and noticed subtle and overt changes after. As I left her house, I noticed that my face looked very different: fewer wrinkles and stress. Later that day, I noticed my responses to stress were more centered and clear. I think this work is very powerful and healing, and especially appropriate for those wanting deep relaxation and shifts of consciousness."  Abigail Axelrod, LMT, www.essentialbody-care.com, Beverly MA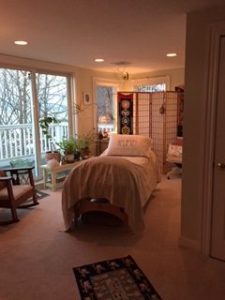 These sessions generally feel relaxing and nurturing while simultaneously undoing limitation in parts of your life you want to change. Sacha has seen and experienced profound changes in her own and others lives as the result of Access Consciousness Bars™.  Feeling vastly lighter and freer after a session is common.

Even just one session can escalate your energy and bring immediate positive effects.  A series of sessions can radically improve your life.
Please note that sessions are in-person only. Each session is between 60-90 minutes.           
Save
Access Body Process™ Sessions:
Elimination & Eradication of Patterns of Disharmony
Do you have disharmony with your body? We create dis-ease as we lock patterns of disharmony into our bodies. For example, if you one of those people who tries to make everyone happy in your family, you will lock all of their patterns of disharmony into your body, thinking that will take the patterns away, and of course it does not.
Body Processes™ are hands-on energy healing tools to create dynamic changes in the body that will open up more energy and potential in your body and life!
As infinite beings, we can change ourselves– our points of view, our pasts and our futures instantly. Does this create instant change in our bodies? Sometimes. But often it takes something different for our bodies to let go of the years and lifetimes of charged realities and beliefs we've created and stuck in them. These sessions speed and ease the transformation in the body on the cellular, molecular and energetic levels. They are non-cognitive, body-to-body exchanges of transformational information in the form of specific energies.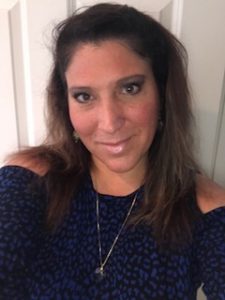 Would you like to have more communion with your body, more ease, less pain, and to have the choice to look totally different? What are you and your body choosing? What if you could make a different choice? What if embodiment was meant to be joyful? Getting your body in harmony, and becoming more embodied, is a first step to more ease and joy in your life.
All of us have had emotional experiences and trauma. Such experiences have set up conflicting realities within us, and within our bodies. We've become ultra sensitive to being in our bodies. It can be uncomfortable, even painful, to experience embodiment. We might be "allergic", or be disconnected to embodiment, or have lots of allergies or sensitivities that make embodiment a constant challenge.
What if fully occupying and enjoying your body creates great joy, pleasure, happiness, and enlightenment? In addition to the best sex you can imagine!
"When I first received and trained in Access Consciousness Bars™ Sessions, my sexual energy escalated. Incorporating this new Body Process tool into my life, I began feeling even more alive, and experiencing new depths and heights to my sexual energy again. My body became more blissful! If you would like to feel better by eliminating and eradicating patterns of disharmony in your body, you must experience a Body Process session." -Sacha

Body Process™ can be easily incorporated into an Access Consciousness Bars™ Session! 
Save
"At worse you will feel like you have just had the best massage of your life. At best your whole life can change into something greater with total ease."
–

Gary Douglas, founder of Access Consciousness™
Sessions may be combined with Body Process. For more information on pricing, please visit our Investment page.
"Before I had my Access Consciousness Bars™ Session from Sacha, I was recovering from a fall down concrete stairs. My hips were stiff, felt frozen at times and very inflexible. This was not my 'normal' and I was very uncomfortable. (Knowing no bones were broken, I had tried chiropractic, acupuncture and deep tissue massage on my hips, all to no avail). After my first session, I could not believe how 'open' my hips felt. There was an energetic realignment that I had been unable to recover with other treatments. I could now also rotate my legs at the hip socket almost fully. I was completely overwhelmed by my results and would highly recommend the experience. The session itself is very relaxing and Sacha creates a beautiful sacred healing space."
Patricia Kaye, Cape Cod, MA 
"I've worked with Sacha, learning tantra, so when she suggested I try an Access Consciousness Bars session I completely trusted her even though I'd never tried it. I was thrilled! Through very gentle holding of points, I could feel energy moving, but from a very meditative place, connecting to spirit. After I felt a very relaxed sense of having been more "in my body" than before. Loved it!" -Cathy Kelley, Rockport MA
"When I first went to Sacha for a session, I was super stressed out and feeling very unsure of where I wanted to focus my business. I had so many limiting beliefs floating around my head about how it should look, and how "hard" it would be to make money by doing what I was passionate about. I had an Access Consciousness Bars™ session with Sacha in the most serene setting. After the session I was in a complete state of bliss and higher awareness. It was like nothing I have ever experienced before, and I have tried many healing modalities. In addition, it felt like all the stress, worry, and negative beliefs around making money, doing what I love, and balancing being a good mom, dissolved! I am now acquiring more clients, and have my first reiki workshop booked solid for next month! Sacha has a way of making you feel relaxed and comfortable the second you walk in the door. If you want to experience transformation around any area of your life you may be struggling with whether it be relationships, career or health then you would greatly benefit from an Access Conscious Bars™ session!" Meagan Rae, Rae of Light Healing www.raeoflighthealing.com