Meditation & Breathwork 
Just as in tantra where sex becomes meditation, the rest of your life can become meditation, too.
Cultivating a meditative state, awareness, through meditation, and breathwork, is fundamental to achieving the sex, and life, of your dreams.
Discover how sexual energy can be cultivated to increase your vitality, health and wealth.
Come sit, learn, and more importantly experience the exponential benefits of meditation and breath work. Sexually and otherwise, incorporating these arts into your life will change everything for the better.  Although most of our sessions include some form of these, we additionally offer specific sessions in both.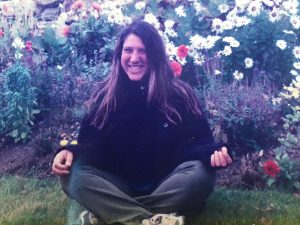 Sacha has studied various types of meditation and breathwork for two decades now. While attending The Center for Esoteric Studies (later known as Spirit Fire) she experienced intensive meditation study and retreats. She has led New Moon and Full Moon meditations for groups in her home. Meditation and breathwork were also rightfully core parts of her extensive Tantra training. She has been practicing OM or Orgasmic Meditation practice for 7 years now. (Read more about What is OM? at OneTaste.)
Sacha loves to lead meditations, and besides Orgasmic Meditation, her favorite place and way to meditate is in, and with, Nature. Being highly attuned to Nature spirits and energies, she can lead you to this deep communion and union within yourself and with Nature. Through her guided meditation and ritual, she helps you to establish a deep and lifelong connection to your body, the Earth, and Nature, for personal and collective healing.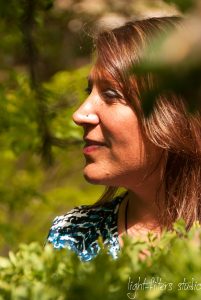 Sacha can guide you to aligning with a form of meditation that most easily suits you. The immense benefits of meditation are now known to encompass most aspects of your life. Meditation can become a source of great sustenance for you, and if it's not, you are doing it wrong. Meditation should be pleasurable, not painful. Let's find a way that works for you, that is you actually enjoy it.
"Sex desire is the most powerful of human desires."

"The desire for sexual expression is inborn and natural. The desire cannot, and should not be submerged or eliminated. But it should be given and outlet through forms of expression which enrich the body, mind and spirit of man. If not given this form of outlet, through transmutation, it will seek outlets through purely physical channels."

"Fortunate, indeed, is the person who has discovered how to give sex emotion an outlet through some form of creative effort, for he has, by that discovery, lifted himself to the status of a genius."

Think and Grow Rich, Chapter 11, The Mystery of Sex: Transmutation, The tenth step towards Riches, p. 262, by Napoleon Hill