Erotic Blueprint™ Breakthrough Program Juicy Details

*The Erotic Blueprint Breakthrough System
is the new name for what is included in a Premium Membership. It will continue to include the Erotic Blueprint Breakthrough Course (the name of the course itself remains the same).*
---
The Erotic Blueprint System includes:



-The Erotic Blueprint Breakthrough Course (EBBC)
-Blueprint Immersions Course (unlocked after 30 days)
-Sex Communication Checklist Course
-Campfires & Community     Conversations (Replays, Coach Panels, etc)
-Lifetime Membership to       Erotic Freedom Club (EFC)
-2 monthly Pleasure Mastery Calls
-3 monthly Sex Tools, Tips & Tricks Calls (and Replay Library)
-All 5 Blueprint Reports
-One in-depth Blueprint Quiz (emailed directly to you)
---
As part of the 8 module Erotic Blueprint™ Breakthrough Program, the following is the outline of the deliciously deep and expansive journey to exquisite new levels of your sexual health, vibrancy and relationships this course provides.
In addition to the Erotic Blueprint Breakthrough™ video modules of Jaiya's  you can sign up to receive private coaching sessions with me taking you through these modules with the special attention and care for accelerated embodied learning.
And you get even more epic bonuses as described below!
This is a course for those who are ready for massive new learning and experiential practices that will last a lifetime, solo and partnered.
It is for the beginner who is ready to open and explore their sexuality in new and exciting ways that work for them, as well as for the advanced lover with an already hot sex life.
My personal experience with this course is that it was one of the very best I've ever taken for my erotic healing and expansion.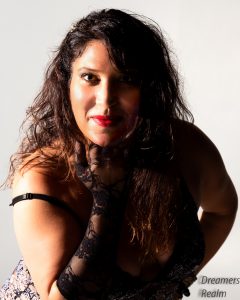 Here is the breakdown on how the course is essentially structured module to module, to provide the greatest breakthroughs for you, and your partner(s).
Module 1: Orgasmic Orientation
In your orientation session, I will learn more about your goals and intentions, and, I will introduce you to the rest of our sessions.
This session will help you to:
• Connect more deeply with your partner (if you have one) and yourself
• Practice communicating with empathy
• Understand what you will learn and the best ways to take action
• Have foresight about what might come up while taking this course and how best to overcome these challenges
• Set the foundation for success and engagement
• Create healthy habits that help you win
Module 2: Core Erotic Blueprints
Discover the 5 sexuality stages, 5 erotic types, and 4 fundamental areas that could enhance (or destroy) your sexual health and pleasure. All these elements make up your Core Erotic Blueprint™.
In this session you will:
• Begin to map out your own Core Erotic Blueprint™ (CEB)
• Take a deeper dive into the Blueprint Types™ and how they are affected by other aspects of your CEB
• Learn more about your sexuality, so that you can own it and reach higher levels of satisfaction
• See where you need to focus your energies to attain greater levels of erotic expansion
• Gain empathy and understanding for other people's sexual pleasure map, finding deeper connection and intimate awareness.
Module 3: Deliciously Determining Blueprints
Practice touch games, listening skills and other methods for determining your own or someone else's Blueprint Type in the course of an evening!
This session will teach you to:
• Touch exercises for determining your own Blueprint Type
• Playful games for determining someone else's Blueprint Type
• How to troubleshoot so you can overcome confusion and be a better erotic detective
• Ways to interview and observe others so that you can determine what erotic techniques would turn them on the most
• Introductory techniques that turn on each Blueprint Types
Module 4: Frequently Feeding The Blueprints
Imagine being touched exactly how you've always wanted and reaching new heights of satisfaction both inside and outside the bedroom!
In this session you experience:
• Live demonstrations of sexual play for each Blueprint Type™
• Flirtation and seduction techniques
• Self-exploration that helps you turn your own body on (no partner needed)
• A greater ability to articulate your turn-ons and turn-offs
• Confidence that you can touch your partner in a way that will satisfy them like never before
• Testing your erotic map for accuracy – really knowing your Blueprint
Module 5: Seductively Speaking The Blueprints
Cultivate the skills to confidently say the most arousing words both inside and outside the bedroom and use congruent body language, destined to turn up the crave
This session will help you to:
• Feel inspired to speak for turn-on and avoid using the wrong words at the wrong time
• Play games to uncover the hottest words for your own or a lover's Blueprint Type™
• Be able to confidently text, email or whisper the right phrases to make someone hungry for you
• Clearly articulate what you like when it comes to sexy words
• Communicate with more than just words – body language can speak volumes
Module 6: Holistically Healing Blueprints
Open to more pleasure and more connection by healing the shadow side of your Blueprint Type.
In this session you'll:
• Begin to heal the shadow side of your Erotic Blueprint
• Identify your sexual blocks and shadows
• Become a sexual health detective to find the roots of these issues, not just the symptoms so you can create deep erotic freedom
• Take action steps to overcome the physical, emotional, biochemical or energetic obstacles that are holding you back
• See how to turn your biggest obstacles into pathways for pleasure
Module 7: Expanding The Blueprints
In this session you will:
• Find turn-on in a new Blueprint and feed, speak, and heal that Blueprint with confidence (good for your lover and for yourself)
• Increase your lover's satisfaction by developing their Blueprint
• Learn Exercises for expanding into each Blueprint
• Understand how to have easier access to orgasm, orgasmic states, and super-power skills
• Have multiple pathways to turn on and higher states of arousal
• Get on the pathway to Erotic Mastery
Module 8: Hot Sex For A Lifetime
You know you want to have a thriving, hot sexuality for the rest of your life, full of ravishment, connection and crave. This week we share the plan to get you there.
This session will give you:
• Tips and tools for staying engaged on the journey to Erotic Mastery
• The Master Plan for couples to create hot sex for a lifetime
• The Pleasure Pathway for singles to have an empowered sexual journey
• Seeing where you still might be stuck and how to breakthrough in those areas
An opportunity to celebrate all of your accomplishments in our work together!
---
Erotic Freedom Club!
"I really love the combination of coaching  by Sacha and membership in the Erotic Freedom Club!  They are complementary and I can not imagine one without the other. In the EFC it's wonderful to have perspectives on sexuality from people around the world.  I enjoy the flow of new topics that post often and the varied opinions.  I love all the support to my replies and posts.  Knowing there is support for my journey is so helpful.  I have never before experienced a forum that so supports my sexual knowledge and growth."
The Erotic Freedom Club is a community of individuals committed to an ongoing exploration of their eroticism. I've never experienced any place as loving, safe and supportive to this cause. I am constantly inspired by the vulnerability, intimacy, and courage shared in EFC.
Being part of this club, in and of itself, gives you access to a whole new world of sexuality expansion, and a limitless amount of resources in terms of courses and videos directly from Jaiya (and Ian and the other coaches trained to teach on this platform).
In Erotic Freedom Club you'll receive:
Skilled mentorship to deepen and accelerate your growth
Pleasure practices, skills and strategies for total sexual fulfillment
A place to be vulnerable, raw and real with your sexuality
Courage to push the edge of your own desire
Incredible brainstorms on how to take your pleasure to the next level
These Are Monthly Benefits of being an Erotic Freedom Club Member
(Included in your Erotic Blueprint Breakthrough 

Program.

 And you get these, too…
Pleasure Mastery (Group) Coaching Calls
Get direct access to coaching from Jaiya's chosen trained coaches.
Specific tools and strategies for sex life satisfaction
Personalized feedback to blow past blocks
Sex life practices for erotic expansion
Communication training to get your needs met
Hot ideas for sexy games and practices to heat things up in the bedroom
Jaiya's 20 years of erotic expertise is made available to you for being a member of the club.
Erotic Freedom Club was a monthly membership group with tuition at $69.
*Now it is completely free FOR YOUR LIFETIME as part of the Erotic Blueprint Breakthrough course!  
How does it get any better and hotter than that?
And when you work privately with me coaching you alongside in this program, you get benefits such as learning about…
*Adventure Dates, Sex Life Practices, Sexy Sex Labs™, & Sex Life Challenges!
Adventure Dates

: A system designed to bring back the passion, adventure and FUN to your sex and love life. Read more here
Sex, Health and Abundance Manifestation Practices

:

Engage in these powerful and empowering rituals to generate and actualize more of what you desire.
Sex Cultivation Practices

: 

From ancient sex rituals to modern hacks scientifically proven to decrease stress, increase brain function, turn on hormonal juices and increase longevity. Pure juicy indulgence!
Sexy Sex Labs™

: 

a unique practice that takes the guesswork out of arousal and sexual satisfaction, helping you move past fear, confusion, criticism, and resentment to discover your own, and your partner's, true turn ons.
Sex Life Challenges

:

are a huge needle mover for your sex life. They are concentrated periods of time where you prioritize practicing something designed to get you connected or to expand your sexual awareness and desires. They keep things smoking hot and passionate.
 Get These Common Problems Addressed:
Dissatisfaction – Not knowing how to get satisfaction for yourself or how to make your partner happy.
Infrequent Sexual Connection – Are you caught in scarcity, never knowing when you'll have sex again?
Performance Anxiety – Being so caught up in your head that you can't find arousal or enjoyment of sexual encounters.
Fear: of failure, of pain, of losing the person you love…fear that you won't get an erection… fear you'll climax too soon or not at all…
Frustration that your sexual and emotional needs are not being met
Trying to communicate only to learn that you weren't speaking the same language
Worry that nothing will work and you'll find out about a secret affair, end up either as roommates, or
in a divorce
And MORE, So much MORE!…
Are you ready for your Erotic Blueprint™ Breakthrough?

Isn't it time to…
Fully feel all the pleasure your body has to offer
Practice an erotic language that helps you get your sexual desires fed and fulfilled
Celebrate with a community that gets you and tells you, "You can be fully you! and will be loved and accepted as you!"
Don't miss this chance to be part of an authentic sexual (r)evolution!!!
Let's find out what works for you!
Customized programs and payment plans may be available.
Sign up now for a…
"I want to thank Sacha Fossa for the pleasure of learning so so much these past few weeks with the Core Erotic Blueprints coaching and course. Its been a wonderful ride. Some big wins include...
1. Learning the Blueprints, especially for me the energetic. My current lover is energetic/sensual, so this has been amazing for me to figure out. Before i was kinda on the fence about this, Reki, unseen and mysterious "energy" because so much falls under that category. I was skeptical, even tho my experience has shown me otherwise. Still, expanding into that blueprint has yielded tremendous results for me and my partner(s) as i cultivate the energetic, honor it, and practice it. I have seen direct results, the first time i tried it with my partner i noticed soaked panties, quick breaths, writhing in pleasure...and i barely touched her! What a win. She said after she had been waiting her whole life to feel held like that...so again a win!
2. Before this i was always told i was too much, my Shapeshifter (blueprint) can be a lot to handle. I can't do the mundane. The predictable. The ole' missionary position day in day out. I always crave variety and the whole of experience...and it has cost me some wonderful relationships and gorgeous women and hurt those who i most love.  Its hard to explain my constant craving but now i can!
3. A turning point was about half way through and putting the blueprints to test with my friends and lovers. All are responding positively, its so hard when a friend comes to you and says the magic is gone, the love is lost, the intimacy has been suffering. Now i have some tools to help and heal the world starting with pleasure first and opening their eyes to the possibilities. I've always been a good listener, a confidant to many. It's an area I'm interested in exploring more even branching out into as my body is getting tired from my physical jobs, and living a hard life. Work hard play hard...but always remain delicate and accepting to the soft. 🤗
4. Where i am now is the desire to keep working on feeding my closest friends and lovers and their blueprints and teach them how to feed mine! How fundamental, how logical, how healing to know that all this time all it takes is some A/B testing, some communicating needs and wishes, and meeting a lover somewhere in the middle. I see this taking me through the rest of my life, the course has enriched me that much.
My thought is...All men need this, the knowledge to slow down, meet your woman on her terms, speak to her with her body and her pleasure, take her to places she's never been only dreamed, enjoy the time it takes to stoke the fires, and the passion will come back to you double. This is the lasting take away. I wonder how many millions are now stewing slinking back to crushed egos, unmet expectations, bad love, bad sex, terrible consent, stuck in a situation they can't get out of either single or with someone. There is hope, there is love, there is connection, there is great sex!"
Passionate Possibilites Complimentary Call With Sacha!