Ancient & Modern Tantra 
Sexual energy is your quintessential spiritual essence, your fuel, for uniting body, soul and spirit, within you, and with another(s). Come to awaken your Consciousness with more sexual pleasure, and even ecstasy. Release eons of shame and guilt, culturally ingrained, and become Erotically Liberated. Be a Masterful Lover, with yourself and others. Fully awakening your sexual energy through tantra practices—is a key to your vitality.
Your Sex is Sacred, and in tantra we bring back the Sacred as Sexy!
Tantra Sessions
Tantra is interwoven into most Best Sex & Love Life Coaching & Healing sessions and programs, it can also be it's own healing arts session.
In tantra, sex is taught as being about energy, a pathway to bliss, and even enlightenment. Tantra is a main part of STA's curriculum to your better to best sex, and love life. We offer tantra in the way it is meant to be: inclusive for all genders and sexual orientations, and as a path for singles as much as couples.
With Sacred Temple Arts, you can:
Learn tantra for fun
Become initiated into the mysteries of tantra 
Heal yourself and/or your partner tantrically
Discover Neo-Tantric sexual healing 
Sessions and programs specifically in tantra are customized to meet your needs and preferred focus of study. There is no nudity in the Sacred Temple Arts classrooms. You will be provided all of the experiences and tools you do need to safely learn and practice the more red/sexual practices, (which are the only ones that can't be done directly in the classroom when involving nudity) on your own and/or with a partner, in the comfort of your own sacred space. White tantra is always taught in addition to red, as to practice the best red tantra, you must also have mastery in white tantra.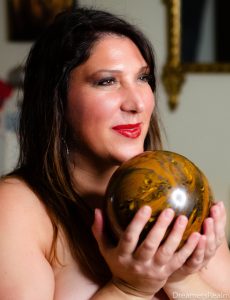 Sacha was born a sexual healer in this life, and has had many many lives as a sacred sexual prostitute, dakini, tantrika, and other forms and names of such.  It took her into her 20's to first begin a conscious spiritual path, and to realize when first exposed to tantra, how much she already knew of this art, in her body and Being. At the time, being in academia, she decided to research tantra deeply. Not just in the bedroom, but in all parts of her life. Tantra became the main focus of her Masters work at Goddard College.
In her 20 years of personal research and play in tantra, she experienced extremes between workshops, teachers, and teachings, that were dangerous in many ways to herself/participants. Thus is the way of the tantric path. This is why she specifically teaches her students how to navigate the path from their own inner resources and guidance (rather than an external guru's), and how to choose which paths and ways work best for them. Sacha customizes her tantra teachings to create an experience of tantra that is fresh, and foremost serving the journey to more Consciousness. This is far beyond mere sexual experiences, and seeking enlightenment through sex is just a fraction of what is truly possible.
Whether you are seeking beginners to advanced level tantra sessions, or simply wanting to know more about the subject itself and what may or may not be resonant with you with it, Sacha can help you to align with a form and/or practices of tantra that most easily suits you. Tantra is at it's heart, encompassing of all, and so no matter what your current beliefs and/or religious or spiritual following may be, there is a place you can connect tantrically. The immense benefits of tantra must be directly experienced, as with any form of meditation and/or yoga. Sacha's personal experiences with tantrically sexually awakening, and healing sexual and familial trauma and abuse, were nothing short of life saving.
Contact her to discuss your interest in tantra, and what the possibilities are for you to gain not only an excellent tantric education if you desire, but to become a tantra master in whatever way that best suits you, and your current lifestyle and level of consciousness.
Can I Learn Tantra Without A Partner?
Sacha began her tantric journey as a single woman in her twenties, and most of her tantric journey was as a single woman who practiced in her own body with the spiritual energies mainly. It is entirely possible to learn the art of tantra on a profound level practicing solo. You learn you are not ever alone, and that there are energies all around you, inside of you, too, to make love with.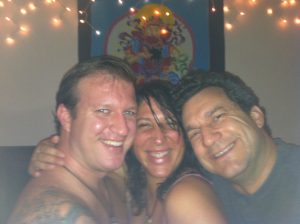 She has at times also chosen "tantra buddies", and relationships with other tantric practitioners/colleagues/teachers. Sacha initiated and trained a partner into the tantric arts. Being a tantric priestess (an awakener and transmitter of sexual energy, a Goddess of sexuality) is simply her innate Nature. Sacha will bring out and empower this Shakti/Shiva energy in you, too. Although she will not, for legal reasons and more, be your tantric surrogate with nudity sexually/ physically. She can and will work safely and deeply with you energetically and physically, without direct genital touch, in the ways called for.
Although trained in the hands on healing sexual arts through Source Tantra and other trainings, Sacha discovered first hand that too often tantra becomes trauma when sexual energy practices and sessions lack boundaries, consent, integrity, and real trauma, as well as sexological bodywork training. Source Tantra has had allegations and charges of rape and sexual assault in its trainings, sessions and particularly with its highest ranked educators and founders. Sacha no longer recommends Source Tantra, nor offers sessions in hands on Neo-tantric sacred spot work. She will teach you how to do safely for yourself, and another, without illegal and/or unethical behavior.
Contact her to begin the process to discover if an immersion into tantra as a healing and/or pleasure path, is for you.
Investment: Single sessions $300 for 2 hours, in person or virtual. Homeplay program included.
Packages available, contact Sacha to discuss and customize.
Isn't tantra really just about sex?  
Lineage Tantra is a scientific technology passed down from guru to student in energetic transmission, the student is devoted to the guru.
Classical tantra is a religion, a spiritual practice, a lifestyle, which includes ayurvedic medicine, yoga, kama sutra and sexual art forms. It was created for householders and there are different schools of rituals and guru devotion is not mandatory.
Neo tantra, most commonly focuses on the sexual arts with very little of the original tantra in some aspects. My version of what tantra is…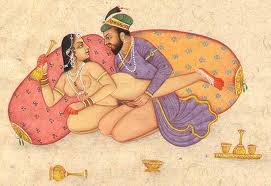 "It is time we saw sex as the truly sacred art that it is. A deep meditation, a holy communion, and a dance with the force of creation." –Marcus Allen
Tantra is the healing art, yoga, philosophy, sacred path, and life practice, of weaving the vast, and often contradictory, aspects of ourselves into a unified whole.
By recognizing that our sexuality and spirituality are not separate, and by using our sexuality as a means to expand our consciousness, we grow exponentially. Quite simply, expanding your consciousness happens through unifying your sex and spirit.
Tantric exploration and healing is a journey into the deepest most pleasurable parts of your self. On this path, sensuality and sexuality become the keys to more pleasure, not just in your body, but also throughout your life. 
You do not have to adopt New Age spirituality, or any particular paradigm, to learn useful techniques to becoming a far better lover. The tantric healing arts and techniques will skyrocket your sexual skills and relationships on all levels.
At Sacred Temple Arts, we practice mainly modern tantra, White and Red. I teach Tantra as the healing art and yoga that it actually is, and I include many other healing arts in practice and teachings, as they have proven excellent catalysts for healing, transformation, evolution and sexual-spiritual unification.
Tantric methods use sex as extended meditation. Meditation, yoga postures, breathing techniques, and other tools for awakening the chakras and increasing awareness are offered to help you work directly with your sexual energy. Bringing the masculine and feminine energies and forces in us into union is an alchemical process that spurs enlightenment. We do this alone in solo sex, and through sex with another.
Introducing Tantra to someone beginning is like giving a Harley Davidson to someone that doesn't even know how to ride a bike. They need training wheels first, then they can ride the bike over time. It takes time, patience, and practice until they can even fire up the Harley.
Again, in teaching such techniques, and this path, I do not offer students direct sexual initiations and experiences involving nudity, genital touch, or intercourse, as many Tantra gurus traditionally do. I have no judgment in regards to how the Tantric path is explored. I simply choose to adhere to legalities in regards to what I do, and do not, offer.

"It is unfortunate that our culture leaves most people completely uneducated in the higher enjoyments and deeper bliss of sexuality."
—David Deida

"My true self is blossoming. Not by direction or force, just by surrender. And now my sexuality and heart are becoming so merged that I can hardly put my attention on one without exciting the other."
—Valerie Brooks"
Save
Working with Sacha has been life changing. While all types of meditation are transformative, I often felt that important parts of me were cut off or taboo. I love that Tantra offers a path for awakening the whole self weaving together sexuality and spirituality as a positive experience in a way that no other healing methods offer. Sacha offers an incredible range of knowledge about all aspects of tantra and has a wonderful way of giving me the information that is relevant to where I am at in my process. Her gentle and supportive approach made me feel comfortable immediately. Even after the session I continue to benefit from the work, always leaving with a handful of resources to supplement what I am learning at the time and exercises that I can put into practice at home. Sacha has taught me to appreciate aspects of myself as a woman from a spiritual perspective that I had not considered before, and helped me to get further in my healing process in a way I could not without the guidance of a teacher.
"Sacha is wise and compassionate, gentle and intuitively guided. She will support you on your personal transformation journey, in addition to whatever you come to see her for. I highly recommend her."
After his first session with his partner. I taught them basic yet profound Tantra practices and two days later he sent me this…
"Brief but critical update: we had planned a day of intimacy and spent all day in bed or feeding each other breakfast and more lovemaking. Here's what was unforgettable – I was standing at the side of our bed with her wrapped around my waist. I put my right hand on her heart chakra and my left hand on her right inner thigh…I had an ejaculate-free – full body orgasm that made me weep. Crazy shit. ❤️❤️"
One of the reasons that we looked into your sessions was to bring our sexual relationship to another level. You succeeded in that for sure. We bring some of what you teach us into the Lifestyle with other couples. The incredible connection that he and I get with your sessions is similar to what we get with a Lifestyle experience. They both bring our intensity higher. There are different applications but they bring the same end results. Certainly we don't get any "rolling orgasms" through the Lifestyle as we do with your sessions.