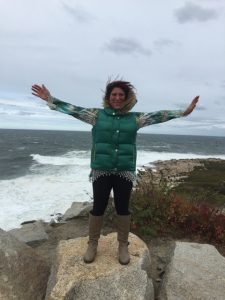 SACRED TEMPLE ARTS Presents
Awaken & Master Your Energy:
Discover the Keys to More Health & Vitality!
In this workshop you will learn how to:
Ground your energy so that you feel centered in your body and more confident.
Clear unwanted energy from your field that gets built up from everyday stress, negative thoughts, and others.
Protect your energy field from others so that you don't take on their stress, anxiety and emotions.
Awaken & Empower your life force and energy.
Ever feel drained after being in a room with a lot of people, or interacting with someone in a bad mood? If so, you are most likely empathic and you don't need to feel this way! Being empathic is a gift when you learn how to use it. In this afternoon workshop you will learn how to become more happily embodied, to feel more present, connected and confident.
You can easily awaken and master your energy for more confidence, healing, vitality, and joy in your life, at work, at home, and in your bedroom, at any age!
Date: Saturday, Nov. 14th
Time: 1-5 pm
Price: $100
Place: Sacred Temple Arts, Pigeon Cove, Rockport MA
RSVP: directions provided with RSVP and payment
Call #978-309-9399
Meagan Rae will be co-teaching this class with Sacha. Meagan is a vibrational alchemist, Shamanic Practitioner and Reiki Master, who works with the energy field by releasing the limited thinking, beliefs and energetic blocks holding one back, thereby empowering them to live the life they most truly desire. Check her out at http://www.raeoflightwellness.com/
Choose Pleasure As A Way of Life!      
and sign up soon please as this event will fill up!