Sacred Temple Arts'
Best Sex & Love Life Sessions (and Programs),
in person and/or virtual, for couples and individuals, are customized and intuitive.
They are designed to deeply awaken and transform your greatest challenges and trauma, in ways that will have the most generative, and lasting impact.
Each builds upon the next, with support and follow up in between, and depend on the amount of commitment, practice and Homeplay (which is assigned between sessions) accountability, an individual or couple is willing to explore. Session investments include the personal and customized follow up and homeplay.
Sessions empower awareness, consciousness, and creativity, in all aspects of life, not just in your sex and relationships. Usually, they are two hours in person, and one hour virtually, but longer sessions are made available and recommended in some circumstances, and for immersions. 
Coaching, education, experiential practices, and healing arts therapies are all interwoven. Tantra is one of the many healing arts included to get you your better to best sex, and love life, ever!
Tantra is not all about sex!  Learning tantra will help you to awaken to your pleasure, wholeness, wisdom and experience as an empowered creator of your life. Guiding you to reconnect your body, heart, sex and soul/spirit. You come to know a greater capacity for love, joy, intimacy, and yes even ecstasy becomes a state you can bliss out in through tantric practices, sexually focused ones, or not! Partnered or not!
In each session you take away healing, new skills, knowledge, practices, resources, and enough Homeplay to get you moving and shaking on your path to better sex, relationships, and living.
"Our date today was amazing – we were both blown away and most of all wonderfully connected. I haven't felt this satisfied in a decade."
-a couple who did their homeplay
A series of sessions, or a day-long or weekend immersion, are recommended for a more complete transformation to becoming the best lover with yourself and your partner(s) that you can be. Such skills and experiences last a lifetime. It's never too late to expand and embrace your sexuality, to live a fuller and more expressive life, in and out of the bedroom.
When you tap into and learn how to master and run your sexual energy, your life will be transformed.
How much do you want to improve your sex life and relationships?
Ancient and modern tantric and holistic sexuality practices, cutting edge sex education, energy/bodywork, and other healing arts with expert coaching are foundational to getting your best sex and love life. Intimate relationships are often the most challenging, and this reality does not educate us in positive ways when it comes to sex and love. Most people desperately need updated and accurate sex education. We provide this and more. Often times the spark and passion that accompanies a new relationship is lost. Problems from past relationships are carried into the next. Sexual and relationship healing through coaching, with healing arts that involve hands-on, clothing on, touch and energy/bodywork supports releasing the old, and discovering more of what you really do want. Sacred Temple Arts is the place for you to feel complete non-judgment and acceptance, where you can release all sexual shame and trauma.
Would you like to feel sexually empowered?
Teaching how to pleasure yourself and your partner in new ways is one of our specialities. As is full body and energy awakening. It's completely possible to awaken your entire being and to have increased vitality, positivity, sensuality/sexuality, attraction, greater health, and your improved relationships become quite noticeable. Plus, how fun is it to learn the intimate arts, with a supportive and nurturing guide who will take you higher into new possibilities?
At Sacred Temple Arts, acknowledging and empowering all types of relationships and sexual expressions, lifestyles, and desires is paramount. You do not have to believe in anything particular, or claim to be holistic, or spiritual, to get results. If you don't have a partner, no problem. These experiences are imperative to become the better to best lover to yourself, and the world, that you have always wanted to be, to love yourself and your life (more)!
Every new student/client generally fills out an Informed Consent Form, possibly a Contract, and a New Student/Client Form, prior to their first session/program. The New Student/Client Form is in-depth, confidential, (also between partners/couples) questionnaire is for customizing and for the best use of our time together. Unlike traditional therapy, we will not spend sessions only talking about what has happened. Experiential practice and healing arts therapies are interwoven into sessions to create more holistic and transformative experiences. Sessions/programs are based on discovering and actualizing your needs, wants, desires and outcomes.
Five session/program themes are offered as a guideline if these subjects are of main interest:
Be A Masterful Lover, 
More Love, Sex and Intimacy for Couples
Single and Sexy
Awaken the Goddess, Be a Queen.
Be a King, Hero and Sex God.
 Please note that the Goddess/Queen and King/Hero/Sex God sessions are energy/polarity based, not gender based. Anyone can take any of these, including More Love, Sex & Intimacy for Couples can be taken by an individual seeking to transform and empower their current or future relationship(s).
In addressing issues, challenges and healing trauma and drama, from a positive, intuitive, pleasure-based and model, your transformation and empowerment can be FUN!  You can overpower anything that is no longer serving you, and choose to create the life, and reality, of your dreams. This journey begins with supporting and providing the awakening of more of your energy, and ease. Reorienting you to the possibilities and choices for better ways of being and feeling. Healing work such as running Access Consciousness Bars ™ and a Body Process™ is ideal for this. Click here to read more about these modalities!
Any sexual concerns, performance issues, anxieties, shame, guilt, addictions, abuse, anything that is desired to be worked on can be released and healed. Besides following up after a session, and assigning your Homeplay program, we encourage you to reach out in between sessions for any additional support that may be needed.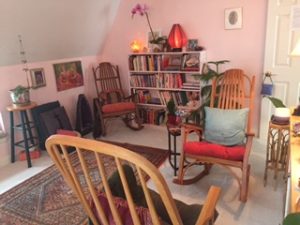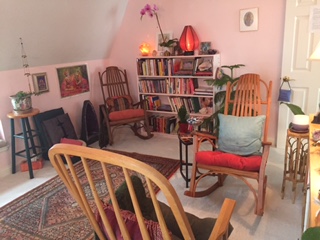 Everything is taught clothing on. Sacha is trained in hands-on clothing off sexual healing arts and healing techniques, such as FBSM (Full Body Sensual Massage), and Sacred Spot Massage, but she does not offer any of such practices that involve nudity and genital touch.
*Please also read this post…
She will teach these methods, and give you what you need to do them on your own Homeplay time. Her hands-on work is done clothed. Sacha is in no way against nudity and teaches and promotes safe therapeutic genital touch for healing. Sacred Temple Arts is a legal business that does not involve either in sessions.
Getting naked in STA sessions is all about baring your soul, discovering and empowering your authentic self.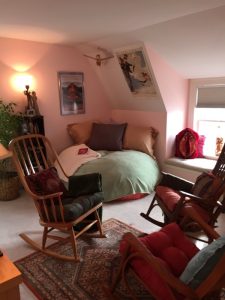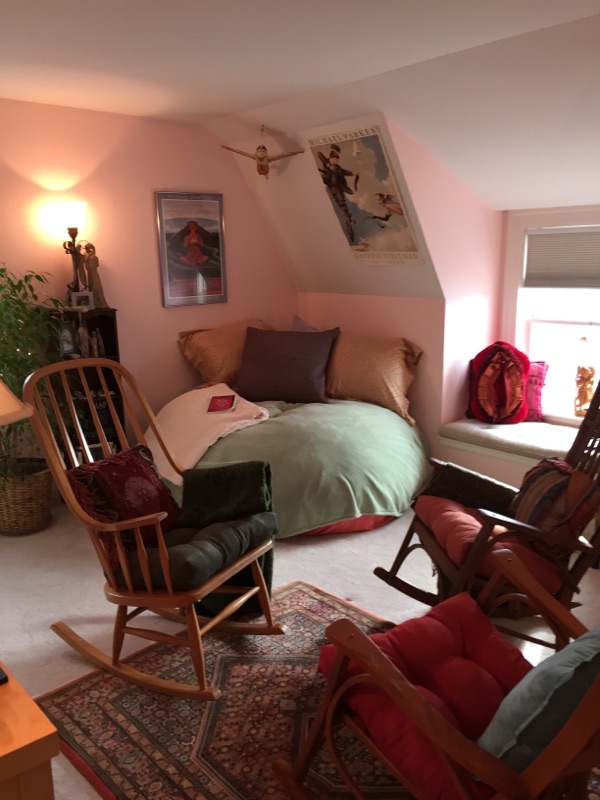 Taking off clothes is easy, taking off our masks and being vulnerable, getting real, is often more challenging. Without vulnerability, there can be no real intimacy. Getting vulnerable is a first step to creating (or re-creating) true intimacy. 
Sessions generally happen virtually, or in our healing home temple. In rare instances, Sacha may be willing to travel to a client's homes, or other location for session/program work, and private and semi-private classes. She is also available for speaking engagements.
Virtual sessions are just as in-depth as in person, distance energy work/healing and transmission is provided, and Homeplay is of course included.
Check out Best Sex and Love Life Sessions and Programs pages for more details, especially about…
Sacred Temple Arts 3 Signature Programs: 
Get Your Sex & Love Life Back
Become A Better Lover,
Become the Best Lover
, as well as for our

Tantra Home Study Course

. And Sexification Program!
Sacha interweaves specific healing arts therapies into her sessions and programs (in person and/or virtual depending on the session), as well as offers them as single additional sessions. To find out more about those click on each below:
Sacha is also a licensed Erotic Blueprint Coach™ through, Jaiya, and offers
Click on each to learn  more about. 
Are you ready to heal the past, become more empowered, and experience the sex and love and life you really want?
Then awakening and expanding your sexual energy and connection is paramount!
Best Sex & Love Life Coaching
These customized personal coaching sessions and programs give you the knowledge, tools, practices, and experiences to ignite your sex, your love, and your entire life!
Be a Masterful Lover
More Love, Sex, and Intimacy for Couples
Single and Sexy
Awaken the Goddess, Be a Queen
Be a King, Hero, and Sex God
Get Your Sex and Love Life Back
Become a Better Lover
Be the Best Lover
Healing Arts Therapies
Learn to consciously move more energy through your body, releasing blocks and inspiring immediate healing and optimal health. Healing Arts Therapies will help you to remove limitations opening up new possibilities. You will organically begin to function more as the whole, powerful, divinely conscious, sexually alive, orgasmic being you are at your core!
Tantra!
Access Consciousness Bars™ &  Body Process™
Unlimited Body
Aroma Touch
Meditation and Breathwork
Gem and Flower Essence Therapy
Intuitive Readings
Law of Attraction and Sex Magic
Sacred Temple Arts has helped clients, and can help you:
Determine what your best sex & love life looks like, and create an actionable plan to get there.
Increase sexual energy, passion, desire, connection and overall wellness.
Heal sexual issues, problems and challenges including: addiction (to sex and/or porn), erectile dysfunction, painful sex, shame, guilt, confusion, trauma, abuse and negative beliefs effecting sexual connection, performance and orgasm.
Benefit from new intimacy and communication skills.
Heal from past heartache and relationships.
Manifest the partner of your dreams
Understand the opposite sex, and how to get what you need from them.
Recover from affairs.
Discover and navigate alternative relationship paths.
Become transparent, be in integrity, and create deals that really work in your relationship(s).
Recover from body, self-esteem and self-confidence issues.
Become not just empowered sexually, but in your life.
Play more, in and out of the bedroom.
Become multi-orgasmic.
Get an advanced sex education.
Become the best lover you can be.
Learn Tantra, through experience.
Connect to your innate wisdom and knowing.
Experience profound levels of pleasure in your life.
Empower your desires using sexual magic.
Balance both giving and receiving in your life and lovemaking.
Magnify your ability to make your deepest fantasies come true.
Choose Pleasure As A Way of Life! 
Do you want more love and better sex?
Do you desire a more satisfying sex, and love life, partnered or not? Discover how Sacred Temple Arts can help you get the sex & love life you really want!