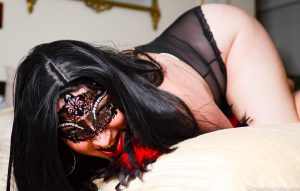 These days I am getting my Sexy On in new and exciting, for me, ways, daily.
You can, too!
Whether it's running the energy of a thunderstorm (orgasmically) through my body, taking a long luxurious sensual bath, self-pleasuring with great variety, having new sexcapades with my newest super hot lover, or embodying my inner Dominatrix with Erotic Persona play, everything I do is chosen to feed my Erotic Blueprints™. 
The more I dive into Erotic Blueprint™ awareness and play, the more I understand myself and my sexualness.
My primary Erotic Blueprint™ is a Shapeshifter. That's the one of the 5 Erotic Blueprints, that contains all of the others. Meaning I like to play in all the erotic playgrounds. I can play, expand, speak, heal and love, in all 5 Erotic Blueprints. Give me Energetic, Sensual, Sexual, and Kinky all day, every day, and even more.
As a Shapeshifter, I have to have tons of variety in my sexual life. Or I will get wicked bored.
Like in my last relationship that was pre-learning about the Blueprints. I was starving sexually, emaciated truly. If I had had the Erotic Blueprint knowledge back then, I could have helped myself instead of suffering for so many years, needlessly, with none of my needs ever getting met in the bedroom. Now I understand my Energetic, Sensual, Sexual and Kinky needs, desires, and desperately wanting more-ness. 
All in one weekend I…
Ran the energy of a thunderstorm through my body, orgasmically. This is Energetic Blueprint.
Took a 2-hour bath and shower with salts, essential oils, music, and did some sensual massage with. This is Sensual Blueprint.
Had a 5 hour Sexcapade with a Shapeshifter that included running our energy through eye contact and chakra awareness (Energetic), massage and sensual touch (Sensual), raw sex of varying types with primary genital focus (Sexual), and a little bit of Kinky was thrown in, too, with the way we kissed which had some bite to it.
Had a purely Sensual Self-Pleasure date. Included massage, sensual oils and lube, aromatherapy, and an Energetic tool called a Tachyon g-spot wand.
Had a Sexual & Energetic Self-Pleasure date. Included going straight for a huge climax with my Hitachi wand, and adding in a Tachyon (base chakra/anal) Kundalini activator.
Got more of my Kinky, and Sexual, on with sexting with a Dom friend.
All in one weekend!
For the first time in my life, even though I am single, I have learned how to feed myself erotically through understanding, incorporating, and expanding in these Erotic Blueprints™ in my daily life. The results are that I feel more vibrant, alive, tuned in, and TURNED ON, than ever before. So I can only imagine how much more is possible when I have a full-time partner to explore these all with! I can't wait for MORE, and that is the Shapeshifter essence…I WANT IT ALL, I WANT IT NOW, AND I WANT MORE. For f*cking once in my life, I am not going to be ashamed to say that, or ask for it.
For once, I am EROTICALLY EMPOWERED.
I did sadly get dumped by the man I had that sexcapade with though. He went into Shadow sides of Shapeshifter and began judging me as too much in all of the blueprints. Too sensitive and energetic, too overly connected to my senses and wanting too much sensually (cuddling and holding), too sexual by far, and definitely too focused on playing kinky, too. A week ago I was perfect. Now I am too much.
Has this ever happened to you?
I've been "too much" for others all of my life. The GREAT news is, I have now chosen to own and BE my too-muchness sexually, as this is simply how I am imprinted Erotically, from birth. And I am claiming it wholeheartedly and full bodied. 
Speaking of full-bodied, I decided to receive a full body massage as part of my healing from getting dumped, and wouldn't you know that during my massage I received a text from the dumper. We've been enjoying sexting again and are now ready for another sexcapade, I mean date 🙂
What does your sexual empowerment look like?
As an Erotic Blueprint™ Coach, I can help you discover what that is for you, and how to get there, and to continue to expand on your journey.
How much more Erotic Liberation is possible?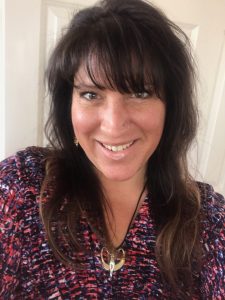 Click Here to find out more about each Erotic Blueprint
Click Here for an only $10 class on!
Click Here to find out your Erotic Blueprints!
Click Here to sign up for a Complimentary Consultation!
Click Here to find out more about my Erotic Blueprint offerings and then contact me to find out about the special sale I have going on! 
Isn't it time to get Sexually Empowered? 
Passionate Possibilites Complimentary Call With Sacha!